Follow along with the Lone Star Lit Book Blog Tour!
MAKING IT HOME
Jackson's Pond, Texas Series, Book 3
By Teddy Jones
Publisher: MidTown Publishing
Pub Date: July 26, 2021
Pages: 275 pages
Categories: Family Fiction / Racism / Ku Klux Klan / Texas Women's Fiction / Rural Fiction
ABOUT THE BOOK: In this third novel in the Jackson's Pond, Texas series, fifty-five-year-old Melanie Jackson Banks encounters racism, intolerance, and violence both in her family's distant past and in current day Jackson's Pond. She leads family and community efforts to create reconciliation for past wrongs and also to demonstrate strength and defiance in the face of vandalism, cross-burning, domestic violence, threats to Jackson Ranch's operation, and kidnapping. In the midst of this stormy period, she finds allies in her mother's long-time companion, Robert Stanley; her mother, Willa Jackson; her daughter Claire Havlicek; and many others.
PURCHASE LINKS
 Amazon ~ IndieBound ~ Barnes and Noble
ABOUT THE AUTHOR: Teddy Jones is the author of three published novels, Halfwide, Jackson's Pond, Texas, and Well Tended, as well as a collection of short stories, Nowhere Near. Her short fiction received the Gold Medal First Prize in the Faulkner-Wisdom competition in 2015. Jackson's Pond, Texas was a finalist for the 2014 Willa Award in contemporary fiction from Women Writing the West. Her as yet unpublished novel, Making It Home, was a finalist in the Faulkner-Wisdom competition in 2017 and A Good Family was named finalist in that contest in 2018. 
 Although her fiction tends to be set in West Texas, her characters' lives embody issues not bounded by geography of any particular region. Families and loners; communities in flux; people struggling, others successful; some folks satisfied in solitude and others yearning for connection populate her work. And they all have in common that they are more human than otherwise.   
Jones grew up in a small Texas town, Iowa Park. Earlier she worked as a nurse, a nurse educator, a nursing college administrator, and as a nurse practitioner in Texas, Colorado, and New Mexico. For the past twenty years, she and her husband have lived in the rural West Texas Panhandle where he farms and she writes.
Website | Amazon | Goodreads | Facebook | Instagram | BookBub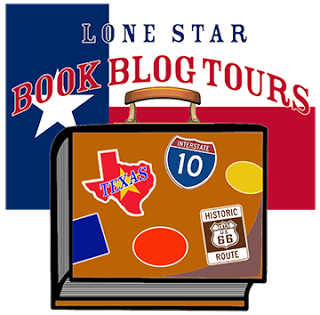 Click the blog names for direct links to book reviews and special features.
| | | |
| --- | --- | --- |
| 7/27/21 | Notable Quotable | |
| 7/27/21 | BONUS Promo | |
| 7/28/21 | Review | |
| 7/29/21 | BONUS Promo | |
| 7/29/21 | Excerpt | |
| 7/30/21 | Review | |
| 7/31/21 | Scrapbook Page | |
| 8/1/21 | Author Interview | |
| 8/2/21 | Review | |
| 8/3/21 | Series Spotlight | |
| 8/4/21 | Review | |
| 8/5/21 | Review | |
Giveaway runs June 27-midnight, CDT, August 6, 2021