Join us on Book Blog Tour!
CRUDE AMBITION
by Patricia Hunt Holmes
Categories: Mystery / Thriller / Women's Fiction
Publisher: River Grove Books (Greenleaf Book Group)
Date of Publication: June 8, 2021
Number of Pages: 326
  
 

ABOUT THE BOOK: A Texas Reckoning
In the early morning hours after a law firm recruiting party at a beachside house on Galveston Island, a female summer intern is found lying on the floor, bruised, bleeding and unconscious.  Four men and one young woman attorney who were staying at the house know something terrible happened.
 
The woman attorney takes her to a hospital but the next day the intern disappears. All of them decide to keep silent, doing nothing about the incident in order to further their own career ambitions while the events of that night haunt the two women.  Time passes and then ten years later, crime and hubris bring the former intern back into their lives.  Only this time she has the power and the truth is finally brought to light, uprooting everyone's plans. 
From the power centers of Houston law and oil to the fracking fields of South Texas to the Jersey Shore and Washington D.C., this story chronicles the struggles of two ambitious young women in their quest for legal success and justice.  
ABOUT THE AUTHOR: Patricia Hunt Holmes spent 30 years as a public finance attorney with a large international law firm, specializing in nonprofit healthcare finance and rural electric cooperative finance. Consistently listed in Best Lawyers in America, Texas Super Lawyers, and Top Lawyers in Houston, she was a frequent speaker at national public finance and health care conferences. Patricia has also served on the faculty of the University of Missouri-Columbia, University of Tennessee, and University of Texas Health Science Center at Houston. She has written and published in the fields of intellectual history and law.  
In addition to her legal career, Patricia has been a member and board member of several social service organizations throughout Houston, including the United Way of the Texas Gulf Coast Women's Initiative, Dress for Success Houston, the University of Houston Women's Studies Program, University of Houston Law Review Board of Directors, is a Trustee of the Houston Grand Opera, and Houston Justice for Our Neighbors. 
Patricia grew up in Egg Harbor City, New Jersey but has lived in Houston for over 40 years. She has two daughters, Hillary and Ashley, who have successful careers as an attorney and a geologist, and three adorable grandsons. She is an avid golfer and traveler.  
Patricia holds a BA in English and History, an MA in History, and a PhD in Russian and South Asian History with honors, all from the University of Missouri-Columbia. She received her J.D. from the University of Houston Law Center and was an editor on the Houston Law Review. 
Goodreads ║ LinkedIn ║ Twitter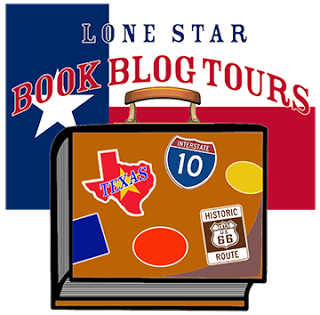 Click the blog names for direct links to tour stops.
| | | |
| --- | --- | --- |
| 8/10/21 | Guest Post | |
| 8/10/21 | BONUS Post | |
| 8/10/21 | Review | |
| 8/11/21 | Review | |
| 8/12/21 | Review | |
| 8/13/21 | Review | |
| 8/13/21 | Scrapbook Page | |
| 8/14/21 | Review | |
| 8/15/21 | Excerpt | |
| 8/16/21 | Review | |
| 8/16/21 | Guest Post | |
| 8/17/21 | Review | |
| 8/18/21 | Review | |
| 8/18/21 | Author Spotlight | |
| 8/19/21 | Review | |
| 8/19/21 | Review | |
Giveaway runs August 10-midnight, CDT, August 20, 2021