Austin International Poetry Festival wraps up April 10
Two of Texas's best-known poets will join a group of headliners of internationally, nationally, and locally recognized poets at the 24th Annual Austin International Poetry Festival, April 7-10, 2016, in Austin.
Joaquin Zihuatanejo of Denton (above, right) is an Individual World Poetry Slam champion, a European World Cup of Poetry Slam championn and an HBO Def Poet. In his extensive journey as a poet, Zihuatanejo has shared a stage with Maya Angelou, Billy Collins, E. Lynn Harris, Saul Williams, and Alicia Keys, among others. The passion in his performance style and power of his writing has led many to consider him one of the most entertaining and compelling in the world.
Sarah Frances Moran of Waco (above, left) was born and raised in Houston. Writing, for her, came out of a desire to help others and has evolved into full-blown insistence on changing the world. Her aim is to poetically fight for love and harness the type of tender violence needed to push love forward. She strongly believes that words have immeasurable power. She was recently chosen as the featured poet for the Waco Poets Society and the Word Gallery. Her work has appeared in Catching Calliope, Elephant Journal, eFiction India, The Bitchin' Kitsch, Digital Papercut, and more.
AIPF 2016 Schedule (updated 4/10/2016)
Sunday, April 10, 2016
10am  Special Guest Poet Brunch at New World Deli hosted by Linda Marie Cossa
10:00-11:30 City Read at Kick Butt Coffee
11:30-12:30 Haiku Read at Kick Butt Coffee
12:30-1:00 Haiku Death Match at Kick Butt Coffee
1:00-4:00 Youth Workshop and Read at Huston-Tillotson  D-L Auditorium
2:00-4:45 City Read at Threadgill's North Lamar
5:00-5:45 Annual API Membership Meeting at the Baha'i Center
6:00-8:00 LGBT Read at BookWoman
6:30-7:30 Remembrance Reading at the Baha'i Center
(Information from AIPF and media reports)

Lone Star College celebrates National Poetry Month with two poets laureate Apr. 21
In celebration of National Poetry Month, Writers in Performance will present the Poet Laureate of Texas and the Poet Laureate of Houston together for a very special evening of readings, discussion and book signings, with poets Carmen Tafolla and Robin Davidson.
The free event will be held Thurs., April 21, 2016, at 7 p.m. at Lone Star College-Montgomery, Building G-102. Introducing these outstanding poets will be 2011 Texas poet laureate Dave Parsons.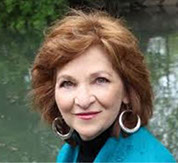 Carmen Tafolla, 2015 Texas poet laureate, is loved throughout the world for her moving theatrical performances and poetry readings. A poet, storyteller, performance artist, motivational speaker, and university professor, Tafolla is author of more than twenty books. Her work appears internationally in textbooks, newspapers, journals and magazines, and elementary school readers.
Chosen in 2012 as San Antonio's first poet laureate, Tafolla presented at more than 300 schools, universities, professional conferences, and community arts centers during her two-year tenure. Called by Roots author Alex Haley a "world-class writer," Tafolla has received numerous awards, including the prestigious Americas Award presented at the Library of Congress in 2010. She also is recipient of five International Latino Book Awards, two Tomás Rivera Book Awards, two ALA Notable Books, a Charlotte Zolotow Award, the Art of Peace Award, and Top Ten Books for Babies.
Tafolla has been recognized by the National Association of Chicana and Chicano Studies for her work in giving "voice to the peoples and cultures of this land."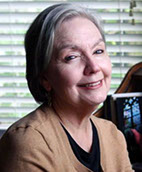 The current poet laureate of Houston, Robin Davidson (left), was born in Trieste, Italy, to American parents. Her collection titled Luminous Other (Ashland Poetry Press, 2013) won the 2012 Richard Snyder Memorial Prize. She is also author of two chapbooks: City That Ripens on the Tree of the World (Calypso Editions) and Kneeling in the Dojo (Finishing Line Press).
Davidson co-translated, with Ewa Elzbieta Nowakowska, The New Century: Poems, from the Polish of Ewa Lipska (Northwestern University Press). Among numerous prestigious awards, Davidson received a National Endowment for the Arts translation fellowship and a
a Fulbright professorship at the Jagiellonian University in Kraków. She holds a BA in French from the University of Texas at Austin and MA and PhD degrees in creative writing from the University of Houston. She teaches creative writing as associate professor of English for the University of Houston-Downtown.
All events are free to the public and made possible through the partnership of Montgomery County Literary Arts Council, Lone Star College-Montgomery, SWIRL magazine of literature and art, Conroe Commission on Arts and Culture and Conroe Arts Alliance.
For more information, contact Dave Parsons, 936-524-6537, or email Cliff Hudder at clifford.w.hudder@lonestar.edu.
(Information from organization's press release)
Texas Library Association to be held Apr. 19–22 in Houston; featured speakers include LeVar Burton,
Al Roker, Dav Pilkey, Gene Luen Yang
 AUSTIN – Librarians from around the state are preparing for the 2016 TLA Annual Conference, taking place in Houston, April 19 – 22, where more than 7,500 industry professionals will gather over four days, with 200 information and library leaders, policy experts, and authors to cover topics including technology trends, makerspaces, literacy initiatives, advocacy, information and data management sessions, among numerous of today's most pressing information and education issues.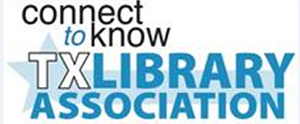 The convention features a talented selection of experts and leaders in all areas of information and library services. Some of the keynotes authors include Emmy award winner, host, and executive producer of the PBS series Reading Rainbow LeVar Burton, nationally-acclaimed newsman and author Al Roker, Caldecott Honor Award-winning author and illustrator Dav Pilkey, National Ambassador for Young People's Literature (2016-17) Gene Luen Yang, and many others. A full list of the 200 plus speakers as well as session details on the over 300 programs and events is available through the show's website: www.txla.org/annual-conference. Most authors will be available for signing autographs in the exhibit hall.
The exhibit hall will also feature the largest state library trade show in the nation. Continuing its tradition of serving as the premier marketplace of ideas and information services, the showcase will also feature close to 500 companies, publishers, media outlets, and professional library services organizations.
The gathering will serve as the official launch of "Ideas Powered: It's What We Do" ® – a campaign showcasing the modern library learning environment and community-based service offered through the state. School, public, and university libraries throughout our state serve millions of Texans and support education, business and entrepreneurship, innovation, workforce development, and much more.
Conference program
Selected Conference Event Highlights by Day
Tuesday, April 19
• Tech Creation Institute: Beyond Text (Ticketed) | 9:00am – 4:30pm
TLA's inaugural Academic Preconference (ticketed event) will take place on Tuesday, April 19th, from 9:00am - 4:30pm. This event is for librarians interested in moving their practice forward and in need of additional technological know-how.
• Tech Camp (Ticketed) | 10:50am – 3:30pm
TLA's acclaimed TECH Camp returns with new content to equip participants with skills and knowledge to maximize social media platforms, web applications, digital content, and tech tools that wow students, teachers, and administrators.
• The Internet of Everything – Wearable, Embedded Technology – What Does it Mean for Us? | 2:00pm –2:50pm
The Internet is embedded in everything from hoodies to home appliances – all via mobile apps and remote access. What is the Internet of Everything? What does this mean for library security, wifi, and other management concerns?
• Great Ideas Poster Session | 4:30pm – 6:00pm
TLA members open minds by presenting their innovative ideas in the form of Poster Sessions. See the showcase of how open libraries open opportunities for people of all ages; new ideas that empower our profession and our customers; and tools with an immediate impact. Leave with takeaways to implement in your library.
• Launch Party: Ideas Powered: It's What We Do | 5:30pm – 7:30pm
Join TLA for the launch of Ideas Powered: It's What We Do ®, a public awareness campaign showcasing innovation and technology-centered work being done in today's libraries. The event will feature an interactive "Ideas Wall" with award-winning illustrators, the campaign video trailer, and giveaways while supplies last.
Wednesday, April 20
• GENERAL SESSION I with LeVar Burton | 8:30am – 10:00am
LeVar Burton has created some of television's most memorable characters – Kunta Kinte in Roots and Geordi La Forge in Star Trek: The Next Generation.  For legions of children, Burton is most recognized for his award-winning PBS program, Reading Rainbow, which has promoted reading for over two decades. Recently, Burton turned to Kickstarter to bring Reading Rainbow to children everywhere, especially to classrooms in need. The campaign met its 35-day goal of raising $1 million in less than 11 hours and became the most popular Kickstarter campaign a final tally of over $6.4 million. As a result, in 2015 RRKidz introduced Reading Rainbow EDU. This literacy advocate will share his professional and personal story with you. Burton's first children's book, The Rhino Who Swallowed a Storm, was published last year.
• Miles From Tomorrowland | 10:15am – 11:50am
Disney Junior's Miles from Tomorrowland is an intergalactic adventure series for kids 2-7 that charts the outer space missions of young adventurer Miles Callisto and his family. Hear from the show's creator and the space, science, and technology experts who consult on the series, which is designed to encourage kids to explore their natural curiosity in STEM fields.
• Opening Author Session (Ticketed Luncheon) | Noon – 1:50pm
Powerful women telling stories: now that's a true fast of narrative and performance talent. Two-time Grammy winner Rita Coolidge and acclaimed writers Carolyn Haines, Paulette Jiles, and Laura Lippman discuss their recent works, life, and creative inspiration.
• Open Access: What You Need to Know | 2:00pm – 3:50pm
Open access for academic journals and other scholarly publications is reshaping the university in the broader world. The panelists represent a diverse group of opinions in open access.
• On Our Own: eBook Platforms by and for Libraries | 2:00pm – 3:50pm
Libraries are working together to build eBook platforms that allow users to borrow immediately and read anywhere and anytime. Spearheaded by New York Public's Library Simplified, Amigos' eShelf, and CALIFA's Enki, this technology is available. Explore plans for delivering econtent from the Big Five publishers with three clicks or less convenience on a national, federated scale through an open source app.
• Spanish Language Books: International Vendors and Publishers | 4:00pm – 5:20pm
Vendors and publishers of Spanish language books will help librarians discover up-and-coming authors and illustrators.
• Children's Book Illustrators Ultimate Sketch-Off | 5:00pm – 6:00pm
Back by popular demand, renowned children's book illustrators will compete in an ultimate sketch-off! Can these gifted and award-winning artists, confined by time and pressure, sketch a masterpiece better than their peers? Contestants: David Gordon, Tad Hills, Frank Morrison, Greg Pizzoli, Adam Rubin, Dan Salmieri, and Sara Varon.
Thursday, April 21
• Data Management Basics and Best Practices | 9:00am - 9:50am
Data management, data lifecycle, and data management plan are just a few of the data-related buzz words being discussed among librarians across the country. Learn the basics of these terms, data management best practices (that can also be used to improve how we, as librarians, work with data), and ways in which the library community can support the data management needs of researchers.
• Copyright and Digital Collections: Lessons from Astrodome Memories | 10:00am – 11:20am
Five Houston archives have partnered with each other and the public to create an online exhibit for Astrodome history and memories. This IMLS-grant funded project includes creating a model for managing copyright concerns. Learn about issues, progress, and a copyright manual that resulted from this work.
• Texas Bluebonnet Award (Ticketed Luncheon) | Noon – 1:30pm
This nationally-recognized children's book award program selects a top winner every year. Voted on by over 100,000 Texas children, the TBA award is among the most coveted literary honors in the nation.
• Keeping the Doors Open: Service in Times of Strife | 2:00pm - 3:50pm
Panelists share their experiences keeping the library doors open and providing services to the community during times of unrest and upheaval, including during community rioting and natural disasters. Attendees will hear about challenges and practicalities related to such service.
• GENERAL SESSION II with Al Roker | 4:00pm – 5:30pm
What do you get when combine your world class talents on meteorological reporting, suspenseful writing, and documenting historical events? A can't-put-down read on the Gulf Coast storm of 1900. Acclaimed NBC weatherman Al Roker's latest book, The Storm of the Century, is a riveting look at history and the impact of one of the greatest natural disasters of all time. Roker is the author of several books – including a murder mystery series as well as a personal account of his own life and challenges with health issues. Roker provides a unique perspective on the news, weather, history, writing, and using all of one's strengths and struggles to craft a meaningful life and work experience. Join him for a truly singular conference experience.
• Book Cart Drill Team Competition | 5:30pm – 6:30pm
Talented librarians show of their skills around those tried and true library tools – book carts. You can do much more with them than move books around! Teams of librarians dance to choreographed numbers as they vie for the title of Book Cart Drill Team Champions!
Friday, April 22
• Role of Makerspaces in Curriculum and Assessment | 9:00am - 9:50am
Makerspaces are highlight engaging for students and can stretch learners to use higher levels of thinking and problem solving as well as provide opportunities to collaborate the speakers will demonstrate how they employ makerspaces to challenge students, integrate the TEKS, and assess student learning.
• Open Libraries on the Front Lines | 9:00am - 9:50am
Baltimore erupted in protests on April 27, 2015 primarily outside the Enoch Pratt Free Library's Pennsylvania Avenue Branch, after the funeral of Freddie Gray, an African American man who died in police custody. Come hear branch manager Melanie Townsend Diggs discuss the decisions she and CEO Dr. Carla Hayden made to keep the library open during the unrest and the outpouring of support from the community and donors from across the country
• Diverse & Digital: eBooks, Bilingual Books, and More from Independent and Multicultural Publishers | 10:00am - 11:20am
Independent publishers share information about availability of their materials for libraries, whether through econtent providers or traditional book wholesalers. Publishers will be joined by a multimedia selection librarian, who will shed light on acquiring eBooks from the library perspective.
• Poetry for the Public | 10:00am - 11:20am
This program will focus on a variety of poetry programs launched at the Houston Public Library. These include "Public Poetry," a monthly program featuring readings by local and student poets, poetry workshops, and the Poet Laureate Program, which was partly inspired by the success of poetry programs at the library. Featuring: Robin Davidson, Houston Poet Laureate; Jack McBride, Writers in the Schools; Fran Sanders, Public Poetry; Jennifer Schwartz, Houston Public Library; and Gwendolyn Zepeda, Houston Poet Laureate (2013-2015).
• Closing Author Session with Gene Luen Yang (Ticketed) | Noon - 1:20pm
Yang will travel nationwide as National Ambassador for Young People's Literature to promote his platform, "Reading Without Walls." Yang's goal at TLA will be to raise national awareness of the importance of young people's literature as it relates to lifelong literacy, education, and the development and betterment of the lives of young people.
• GENERAL SESSION III with Dav Pilkey | 1:30pm - 2:10pm
New York Times bestselling author Dav Pilkey is the creator of the wildly popular Captain Underpants series, among other critically-acclaimed works. Beyond his own tremendous writing success, Pilkey is a respected voice on many of the issues of concern to the literary and information community. A champion of intellectual freedom and passionate advocate for reading, Pilkey offers insight on and off the page.
The Association also develops reading lists for all ages. These lists are created to promote a love of reading. Conference will feature authors and educators discussing the diverse 2015 lists.
• Lone Star Reading List (for sixth through eighth grade), Thursday, April 21, 10am
• Tayshas List (High School), Thursday, April 21, 10am
• Texas Bluebonnet Award Winner (list for third through sixth grade), Thursday, April 21, noon
• Lariat List (Adult Fiction), Tuesday, April 19, 4pm
• Spirit of Texas Reading Program: (for middle school), Wednesday, April 20, 2pm
• Texas Little Maverick Graphic Novel Reading List  (for K-5), Friday, April 22, 10am
• Maverick Graphic Novel List (for sixth through 12th grade), Friday, April 22, 9 am
• Texas 2X2 Reading List (for ages two through second grade), Thursday, April 21, 8am
• Tejas Star Book Award (for grades K-6 to promote bilingualism and multilingualism), Tuesday, April 19, 4pm

Houston Writers Guild presents three-day annual conference April 29–May 1, with authors Jamie Ford and Pamela Fagan Hutchins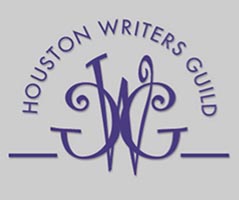 The 2016 Houston Writers Guild annual conference will be held April 29–May 1, 2016 at the Marriott Houston Westchase, 2900 Briarpark Drive, Houston, Texas 77042. Registration and event times vary each day.
Friday night, April 29, the HWG Press will hold a Book Launch/Cocktail Reception. Conference attendees will be entertained by guest speaker Jay Asher. Light hors d'oeuvres will be served along with cash bar. The main event on April 30 will begin with keynote speaker Jamie Ford, followed by one-hour breakout sessions. In addition, there will be an opportunity for writers to pitch their work, in ten-minute sessions with agents and editors.
Sunday, May 1, there will be a full0day workshop presented by guest speaker Pamela Fagan Hutchins.
Sign up before April 1, 2016, to receive the Early Bird Special 3-Day Pass discount. Critiques and pitch sessions require additional charges. The Houston Marriott Westchase offers a discounted lodging rate to HWG Conference Attendees. When calling for a reservation, please reference the HWG event. Marriott, 713-978-7400.
Questions: info@houstonwritersguild.com
More information and sign-ups: www.houstonwritersguild.org
(From organization's press release)

Dallas Book Festival,
Apr. 30, Expands With
Best-selling Novelists, Award Winners
Several nationally prominent authors — including best-selling novelists and winners of both a Pulitzer and the Dayton Literary Peace Prize —  are headed to the J. Erik Jonsson Central Library for an expanded Dallas Book Festival.
Among those just announced for the free, all-day, April 30, 2016, event:
Bryan Stevenson, a lawyer, founder of the Equal Justice Initiative and author of Just Mercy: A Story of Justice and Redemption, which won the 2015 Dayton prize in nonfiction; Lawrence Wright, Pulitzer Prize-winning author of The Looming Tower; Jessica Knoll, best-selling author of  Luckiest Girl Alive; Historian/analyst Andrew Bacevich, who is about to release America's War for the Greater Middle East: A Military History; Adam Mansbach, famous for that picture book that is known in its polite form as Seriously, Just Go to Sleep; Ghostwriter to the stars David Ritz, whose books include Respect: The Life of Aretha Franklin, and Curtis Sittenfeld, the American Wife author who is about to release her newest book, Eligible, in April.
Local authors taking part will include Karen Blumenthal, Nancy Churnin, Tim Cowlishaw, AG Ford, Sarah Hepola, Don Tate and Merritt Tierce.
The festival itself iwas founded in 2006 as the Dallas International Book Fair and renamed in 2014. For more information contact Ronnie Jessie at: ronnie.jessie@dallascityhall.com or call 214-670-7809.
(From organization's press release and website)

Sachse Author Con accepting author applications for May 21 event
SACSHE—Authors looking for an opportunity to promote their books are invited to apply for the upcoming Sachse Author Con event at the Sachse Public Library. The event, sponsored by the Sachse Public Library, is set for Sat., May 21, 2016, from noon to 4 p.m.
The event, which is free to the public, is designed to showcase local Texas authors. Each author will be provided an individual table to display and sell books and mingle with the reading public.
Library staff are searching for a variety of authors of fiction genres. Authors who write for children, young adult, and adults are encouraged to participate in this showcase event.
Interested authors should submit an application, along with one of their published books for review, no later than February 5, 2016. Contact Mignon Morse, Library Manager, for more information and to request an application. Authors who are selected to attend will be notified of their acceptance no later than March 1.  If accepted, a $30 registration fee will be required no later than March 15 to be included in publicity. Lunch will be provided for each author.
Download the application at www.cityofsachse.com/library
Mignon Morse, Sachse Public Library, 3815 Sachse Road, Building C, Sachse, TX 75048; mmorse@cityofsachse.com, 972-530-8966.
(Information from organization's press release)
* * * * *
Books in the Basin wows Odessa crowds with Brown, Beekman Boys, and other reader favorites
Sandra Brown, Jodi Thomas, Rachel Caine, and Lev Grossman were among the more than forty authors delighting and entertaining readers at the 2016 Books in the Basin April 9-10 in Odessa.
The Odessa Council for the Arts and the Humanities, Odessa College, and the Friends of the Ector County Library hosted the event, catering to a wide array of literary interests. Thriller author Brown, for instance, had nearly 200 audience members hanging on her account of becoming a writer and learning how to craft a story fans will enjoy. "If I'm typing with sweaty palms and a beating heart," she said, "I'm onto something.

Photos and story by Barbara Brannon
Science fiction critic Douglas Brode shared his copious knowledge of books and film from Mary Shelley to Jules Verne to Star Wars. Science fiction, he suggested, could be thought of as "writing the history of the future."
The Writer's League of Texas presented an engaging panel on "Becoming a Good Literary Citizen" with participants including Michelle Newby (Lone Star Lit's book review coordinator) and Grossman, who is also a reviewer for in addition to his author role. Saturday's program also brought the return of the geek-fun quiz show Literary Death Match to West Texas.
On Sunday morning, "Brunch with the Beekmans" featured the Fabulous Beekman Boys, Brent Ridge and Josh Kilmer-Purcell, regale a capacity crowd at Odessa College's Culinary Arts dining room with tales of their win on Amazing Race, their reality TV show, and their tantalizing cookbooks. The college's culinary arts students served up a meal as fabulous as the event's featured guests.

Austin Public Library Friends Foundation presents
7th annual New Fiction Confab & Austin Lit Fair, Apr. 23
Now in its seventh year, the New Fiction Confab invites a handful of America's most prominent early- and mid-career authors to spend a day in Austin's libraries leading writing workshops, reading from their latest work, and engaging in conversations that offer the community a unique opportunity to explore and discuss contemporary fiction with the authors shaping America's literary landscape.
This year the Confab features six authors: Alexander Chee, Samantha Hunt, Sunil Yapa, and Austin writers Karan Mahajan, Kirk Lynn, Karen Olsson, and Virginia Reeves. Conversations with this year's authors will be moderated by Deb Olin Unferth (Austin author of Revolution: The Year I Fell in Love and Went to Join the War), Maya Payne Smart (Library Foundation board member and freelance writer), and Michael Noll (editor of "Read To Write Stories").
As part of this year's New Fiction Confab, the Library Foundation will host the Austin Lit Fair, which will showcase local literary publications and organizations. Exhibitors at the Lit Fair, which runs concurrently with the Confab at John Henry Faulk Library, include A Strange Object, American Short Fiction, The Austin Review, Bat City Review, fields magazine, Texas Writers' League, Typewriter Rodeo, and The Writing Barn.
Schedule of Events: Saturday, April 23
New Fiction Confab & Austin Lit Fair
John Henry Faulk Central Library
• Reading & Conversation, 2:00pm-2:45pm—Kaitlyn Greenidge and Virginia Reeves will read from their latest work, followed by a conversation with Maya Payne Smart.
• Reading & Conversation, 3:00pm-3:45pm—Kirk Lynn, Karan Mahajan, and Sunil Yapa will read from their latest work, followed by a conversation with Deb Olin Unferth.
• Reading & Conversation, 4:00-4:45pm—Alexander Chee, Samantha Hunt, and Karen Olsson will read from their latest work, followed by a conversation with Michael Noll.
• Book sales and signing to follow. Book sales provided BookPeople.
• Austin Lit Fair, 2:00pm-5:00pm
Creative Writing Workshops
10:30am-12:00pm
• Workshop for Kids (grades 3-5) w/ Samantha Hunt at the Twin Oaks Branch Library. Register online at www.austinlibrary.org.
• Workshop for Teens (grades 6-12) w/ Kaitlyn Greenidge at the Windsor Park Branch Library. Register online at www.austinlibrary.org.
• Workshop for Adults w/ Alexander Chee at the Ruiz Branch Library. Register online at www.austinlibrary.org.
• Workshop for Older Adults w/ Sunil Yapa at the Yarborough Branch Library. Register online at www.austinlibrary.org.
About the Authors
Kaitlyn Greenidge was born in Boston and received her MFA from Hunter College. Her debut novel, We Love You, Charlie Freeman, "is a masterful meditation on race, anthropology, history, and the hurly-burly complications of family," says author Bill Cheng. Greenidge is the recipient of a 2016 NEA fellowship in literature and fellowships from Lower Manhattan Community Council's Work-Space Program and the Bread Loaf Writers' Conference. She lives in Brooklyn.
Samantha Hunt's The Invention of Everything Else was a finalist for the Orange Prize and winner of the Bard Fiction Prize. After the publication of her first novel, The Seas, she was selected for the inaugural 5 Under 35 National Book Foundation program.She lives in Tivoli, New York.
Kirk Lynn is one of six coproducing artistic directors of Rude Mechs theater collective. He is the head of the playwriting and directing area in the Department of Theatre and Dance at the University of Texas at Austin, and received his MFA from the Michener Center for Writers. His debut novel, Rules for Werewolves, explores themes of shelter, escape, family, and violence. Lynn lives in Austin, with his wife, poet Carrie Fountain, and their children.
Karan Mahajan was born in 1984 and grew up in New Delhi, India. His first novel, Family Planning, was a finalist for the Dylan Thomas Prize and published in nine countries. His latest novel, The Association of Small Bombs, explores how we think and talk about terror, and how the word "bomb" has absorbed so many cultural connotations. A graduate of Stanford University and the Michener Center for Writers, he lives in Austin.
Karen Olsson is the author of the novel Waterloo. Her latest novel, All the Houses, depicts the shape-shifting of family relationships when outside forces work their way in. A contributing editor to Texas Monthly, she is also a former editor of The Texas Observer. Born and raised in Washington, D.C., she now lives in Austin, with her family.
Virginia Reeves is a graduate of the Michener Center for Writers at the University of Texas at Austin. Her debut novel, Work Like Any Other, is an affecting novel of dispossession, injustice, and regret that explores the lengths to which the broken among us push forward. She currently lives in Austin.
Sunil Yapa holds a bachelor's degree in economic geography from Penn State University and an MFA from Hunter College. His debut novel, The Heart Is a Muscle the Size of a Fist, is set among the World Trade Organization protests of 1999, and casts an eye on the nature of limits compassion, and the difference between what is right and what is possible. He has lived in Greece, Guatemala, Chile, Argentina, China, and India, as well as London, Montreal, and New York City.
The Austin Public Library Friends Foundation supports the Austin Public Library by increasing awareness about the Library and its importance to the community, and by enhancing library collections, programs, and facilities. The Library Foundation's programs, including the Mayor's Book Club, the New Fiction Confab, the Texas Teen Book Festival, Badgerdog Creative Writing Workshops, and many others are devoted to literacy, reading, and increasing the entire community's access to information and knowledge.
(Information from organization's press release)

DFW Writers Conference, April 23-24, announces special guest speakers, classes, agents, editors
DALLAS—The 2016 DFW Writers Conference, to be held April 23-24, 2016m at the Fort Worth Convention Center, has released a partial list of its classes and authors and the lists of agents and editors who will be attending as well.

Three special guest speakers will be appearing at the 2016 DFW Writer's Conference.
Christopher Golden is the award-winning, bestselling author of such novels as The Myth Hunters, Wildwood Road, The Boys Are Back in Town, The Ferryman, Strangewood, Of Saints and Shadows, and (with Tim Lebbon) The Map of Moments. He has also written books for teens and young adults, including Poison Ink, Soulless, and the thriller series Body of Evidence, honored by the New York Public Library and chosen as one of YALSA's Best Books for Young Readers. Upcoming teen novels include a new series of hardcover YA fantasy novels co-authored with Tim Lebbon and entitled The Secret Journeys of Jack London.
Thomas Kunkel is the president of St. Norbert College in De Pere, Wisconsin. He has served as president of American Journalism Review and as dean of the Philip Merrill College of Journalism at the University of Maryland. He is the author or editor of five previous books, including Genius in Disguise, Enormous Prayers, and Letters from the Editor. Recently, his book, Man in Profile: Joseph Mitchell of the New Yorker is causing quite a stir in literary circles.
Tara McKelvey, a fellow at Harvard's Shorenstein Center, is a correspondent for Newsweek and The Daily Beast. She is also a frequent contributor to the New York Times Book Review and the author of Monstering: Inside America's Policy of Secret Interrogations and Torture in the Terror War. She is now a White House reporter for the BBC.
In addition to guest speakers, the conference has an extensive list of classes, and agents and editors attending.
Agents
Nadia Cornier of Firebrand Literary
Mark Falkin of Falkin Literary
Saritza Hernandez of Corvisiero Literary Agency
Joanna MacKenzie of Browne & Miller
Monica Odom of Bradford Literary Agency
Bree Ogden of Red Sofa Literary
Jodell Sadler of Sadler Children's Literary
Steven Salpeter of Curtis Brown Ltd.
Tricia Skinner of Fuse Literary
Eric Smith of P.S. Literary
Gordon Warnock of Fuse Literary
Jason Yarn at Jason Yarn Literary Agency
Editors
Anna L. Davis of Henery Press
Rachel LaMonica of Little Lamb Books
Glenn Yeffeth of BenBella Books
All information is subject to change and is based on the best information available at the time. For more information, visit www.dfwcon.org.
* * * * *