Texas Reads
Glenn Dromgoole
>> archive
Sandra Brown keeps the pages turning in "Friction"
Sandra Brown packs plenty of conflict into her aptly named novel Friction (Grand Central Publishing, $26 hardcover).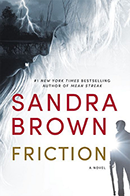 Wherever he goes, Texas Ranger Crawford Hunt seems to create or cultivate friction — defined as conflict or animosity caused by a clash of wills, temperaments, or opinions. He finds himself in court fighting with his in-laws for custody of his five-year-old daughter, the most important person in his life. Her mother was killed in a car wreck four years ago, and her parents have been raising Georgia while Hunt tried to get his life back together.
Now he feels he is ready to move forward as a daddy, but the grandparents feel otherwise — especially his father-in-law, who can't stand him.
While Judge Holly Spencer is hearing the case, a masked gunman dressed like a house painter charges into court and starts shooting. The bailiff drops dead, Hunt leaps in to protect the judge, and the gunman flees. Hunt gives pursuit, and soon the matter seems to be resolved when the presumed suspect is killed by snipers.
But wait, it's not that simple. Who — and what — was behind the shooting? And was the suspect who was killed really the shooter?
Judge Spencer is believed to have been the target, and Hunt arranges for her to have round-the-clock protection while the investigation intensifies. Hunt is in constant conflict with a long-time rival, the lead detective on the case, and eventually Hunt himself is a suspect. Did he really set the whole thing up?
Judge Spencer finds herself attracted to the Ranger, which creates all kinds of sexual and ethical friction. And there's also friction between Hunt and his estranged alcoholic father.
Sandra Brown, who obviously knows how to keep the action flowing, is the author of about 70 novels with 80 million copies in print, making her one of the best-selling Texas authors of all time. She holds an honorary doctorate from her alma mater, TCU, and established a scholarship there for students who aspire to a career in creative writing.
Read more on her website, sandrabrown.net.
* * * * *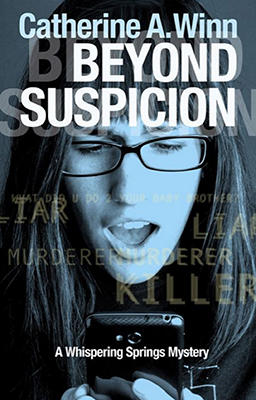 Brother missing: San Antonio author Catherine A. Winn, a former art and elementary teacher, has published her first young adult mystery, Beyond Suspicion (The Poisoned Pencil, $10.95 paperback).
When fifteen-year-old Shelby has to babysit baby brother Josh instead of going to her first boy-girl party, she is very upset. She pushes Josh to the park in his stroller, and someone sets off fireworks. When she turns around, Josh is gone. And soon she finds herself the primary suspect in his disappearance. In a race against time, she sets out to try to find the real kidnapers.
For more, go to poisonedpenpress.com.
* * * * *
Glenn Dromgoole is co-author of 101 Essential Texas Books. Contact him at g.dromgoole@suddenlink.net.
Llano to host Author Extravaganza Oct. 3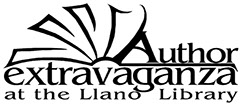 The Author Extravaganza and Fair will be an all-day free literary event set right in the heart of the Hill Country at the Llano Library in Llano, Texas, Sat., Oct. 3, 2015, from 11 M to 7 pm. Featuring two New York Times best selling authors, six authors scheduled for speaking sessions throughout the day, two writers' workshops, more than twenty area authors, and several local organizations providing food and drink sales onsite, the event will be a celebration of authors, books, and the love of reading.
Featured authors include Celia Hayes, historical fiction; Scott Zesch, historical non-fiction; Karen Witemeyer, historical romance; Tiffany Harelik, cookbook author; Leila Meacham, author of the bestselling Texas historical novels Roses, Tumbleweeds, and Somerset; and Linda Castillo, author of the Kate Burkholder Amish mystery series.
Richardson Adult Literacy Center to host Buns & Roses Romance Tea for Literacy Oct. 4
by Lorraine Heath
October 4, 2015, will mark the tenth year that romance authors and readers have gathered for the Buns & Roses Romance Tea for Literacy in Richardson, Texas, to benefit the Richardson Adult Literacy Center. Hats, laughter, and the joy of talking books abound.
Katie Patterson, executive director of RALC, says, "For the Richardson Adult Literacy Center, Buns & Roses is an incredible expression by romance writers and readers from across the country of their passion for helping others improve their literacy. Because of this event, RALC is able to continue offering English as a Second Language instruction to hundreds of adults in our community who are eager to improve their lives through improved literacy skills." >>READ MORE
Mockingbird Chapter, Poetry Society of Texas, presents inaugural poet Richard Blanco, Oct. 15 in McKinney
The Mockingbird Chapter of the Poetry Society of Texas, in partnership with McKinney Performing Arts Center (MPAC) and the Arts and Music Guild, is thrilled to announce "Rhythms of Pen and Brush," a celebration of art, music, and spoken word, on Thurs., Oct. 15, featuring nationally acclaimed poet Richard Blanco.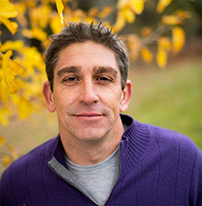 Mr. Blanco (left) is the fifth poet ever to present at a president's inauguration. >> READ MORE
5th annual Dobie Dichos slated for Nov. 6 in Oakville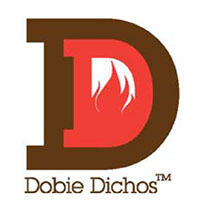 On Friday, Nov. 6, 2015, the 5th annual Dobie Dichos storytelling event will take place at the Historic Oakville Jailhouse Lodge in Oakville, Texas, from 6:00 to 9:30 p.m. The cost of meal and performance is $15; admission for the performance only is $10.  Tickets go on sale in September
Presented by George West Storyfest Association, Inc., this event honors Live Oak County's most famous son, J. Frank Dobie, to celebrate Dobie's works and contributions to literature, folklore, and storytelling.  >> READ MORE