Texas Reads
Glenn Dromgoole
>> archive
Texas books for Texas kids make good reading
Benny the Bat: Maurice Parsley Mallow of Brady is the author and Debra H. Warr of Fort Worth the illustrator of a wonderful children's book about a bat who is afraid to fly.
Benny: The Bat Who Would Not Budge! (MasAir Publications, $10.99 paperback) is in black and white, which is very unusual for a children's book but quite appropriate for the subject. Benny the bat lives in a cave with 20 million other Mexican free-tailed bats that only come out at night to hunt mosquitoes and other insects.
Benny, who is just eight weeks old, has a problem. He has a fear of flying, or rather a fear of falling. His mother tells him a secret, and that encourages him to give it try.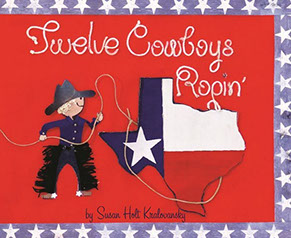 Twelve Cowboys Ropin': When I first picked up Twelve Cowboys Ropin' by Susan Holt Kralovansky (Pelican Publishing, $16.99 hardcover), I figured it was a Christmas book with a Texas theme, and I suppose it could be. But you don't really have to wait until Christmas to enjoy it.
"On my first day in Texas," it begins, "my pappy gave to me — a mockingbird in a pecan tree." The second day in Texas comes with two horny toads, the third day with three butterflies — and so on, finishing up with twelve cowboys ropin'. Along the way are prickly pears, longhorns, bats, armadillos, dancin' gals, and more. And the book even includes the tune, so everyone can sing along.
Kralovansky, a former elementary school librarian who lives near Austin, also wrote There Was a Tall Texan Who Swallowed a Flea (Pelican, $16.99), a fun takeoff on a familiar tale — illustrated by Deborah Ousley Kadair.
 The tall Texan swallows a toad to catch the flea, a snake to eat the toad, and so on until he has quite a bellyache.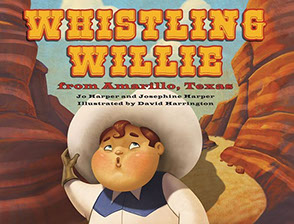 Whistling Willie: New this fall from Pelican is Whistling Willie from Amarillo, Texas, by mother-daughter writing team Jo Harper and Josephine Harper, and illustrated by David Harrington ($16.99 hardcover).
Willie really wants to be a Texas Ranger, but Rangers are lean and tough and serious, while Willie smiles and whistles and is a bit on the chubby side. But when Sidewinder Slim and Corkscrew Slade steal all the soda pop and ice cream from the Fourth of July celebration, Willie and his whistle go into action.
Hound Dawg: Dallas librarian Patricia W. Vermillion is the author of Hound Dawg,about a lazy mutt who doesn't pitch in to help around the farm but wants to reap the rewards of everyone else's hard work (TCU Press, $21.99 hardcover, illustrated by Cheryl Pilgrim). But when he jumps in to chase away a bandit about to steal the cornbread, the other farm animals realize maybe Hound Dawg isn't so worthless after all.
* * * * *
Glenn Dromgoole, co-author of 101 Essential Texas Books has teamed up with Jay Moore to write a children's picture book, Abilene A to Z, about the city's history and culture – published fall 2015 by Abilene Christian University Press. Contact him at g.dromgoole@suddenlink.net.
Richardson Adult Literacy Center to host Buns & Roses Romance Tea for Literacy Oct. 4
by Lorraine Heath
October 4, 2015, will mark the tenth year that romance authors and readers have gathered for the Buns & Roses Romance Tea for Literacy in Richardson, Texas, to benefit the Richardson Adult Literacy Center. Hats, laughter, and the joy of talking books abound.
Katie Patterson, executive director of RALC, says, "For the Richardson Adult Literacy Center, Buns & Roses is an incredible expression by romance writers and readers from across the country of their passion for helping others improve their literacy. Because of this event, RALC is able to continue offering English as a Second Language instruction to hundreds of adults in our community who are eager to improve their lives through improved literacy skills." >>READ MORE
Mockingbird Chapter, Poetry Society of Texas, presents inaugural poet Richard Blanco, Oct. 15 in McKinney
The Mockingbird Chapter of the Poetry Society of Texas, in partnership with McKinney Performing Arts Center (MPAC) and the Arts and Music Guild, is thrilled to announce "Rhythms of Pen and Brush," a celebration of art, music, and spoken word, on Thurs., Oct. 15, featuring nationally acclaimed poet Richard Blanco.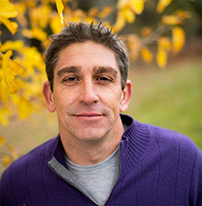 Mr. Blanco (left) is the fifth poet ever to present at a president's inauguration. >> READ MORE
5th annual Dobie Dichos slated for Nov. 6 in Oakville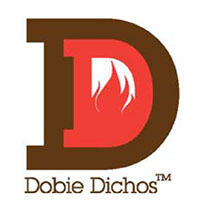 On Friday, Nov. 6, 2015, the 5th annual Dobie Dichos storytelling event will take place at the Historic Oakville Jailhouse Lodge in Oakville, Texas, from 6:00 to 9:30 p.m. The cost of meal and performance is $15; admission for the performance only is $10.  Tickets go on sale in September
Presented by George West Storyfest Association, Inc., this event honors Live Oak County's most famous son, J. Frank Dobie, to celebrate Dobie's works and contributions to literature, folklore, and storytelling.  >>READ MORE