Llano Library to host Author Extravaganza Oct. 3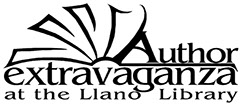 The Author Extravaganza and Fair will be an all-day free literary event set right in the heart of the Hill Country at the Llano Library in Llano, Texas, Sat., Oct. 3, 2015, from 11 M to 7 pm. Featuring two New York Times best selling authors, six authors scheduled for speaking sessions throughout the day, two writers' workshops, more than twenty area authors, and several local organizations providing food and drink sales onsite, the event will be a celebration of authors, books, and the love of reading.
Featured authors include Celia Hayes, historical fiction; Scott Zesch, historical non-fiction; Karen Witemeyer, historical romance; Tiffany Harelik, cookbook author; Leila Meacham, author of the bestselling Texas historical novels Roses, Tumbleweeds, and Somerset; and Linda Castillo, author of the Kate Burkholder Amish mystery series.
Among the authors included in the Author Fair are Joe Bliskey, D'Ann Burrow, Linda Kay Christensen, Sally Clark, Suzanne Gene Courtney, Mary Shearer Eckert, Valerie Gaumont, Pamela Howell, Dayna Haines, J. C. Hulsey, Al Kelln, Alice Kolb, Barbara Boothe Loyd, Jolene Navarro, T. Neal Tarver, Mary Esparza-Vela, Debra Winegarten, Ernie Wood, and several more.
There will be two free Writers' Workshops to finish out the day. Author Leila Meacham will host the first workshop at 5 p.m. The second workshop will be given by the Writers' League of Texas at 6 p.m. Becka Oliver, executive director of the WLT, will speak about book publishing.
(From Llano Library press release)

Richardson Adult Literacy Center to host Buns & Roses Romance Tea for Literacy Oct. 4
by Lorraine Heath
October 4, 2015, will mark the tenth year that romance authors and readers have gathered for the Buns & Roses Romance Tea for Literacy in Richardson, Texas, to benefit the Richardson Adult Literacy Center. Hats, laughter, and the joy of talking books abound.
Katie Patterson, executive director of RALC, says, "For the Richardson Adult Literacy Center, Buns & Roses is an incredible expression by romance writers and readers from across the country of their passion for helping others improve their literacy. Because of this event, RALC is able to continue offering English as a Second Language instruction to hundreds of adults in our community who are eager to improve their lives through improved literacy skills."
This year, New York Times bestselling author Tessa Dare will headline 26 romance authors who host tables and visit with fans, readers, and literacy supporters. Attendees purchase a ticket to sit with their favorite author. Each author adds her own flair by decorating her table with gifts for her guests. In addition, each attendee receives a complimentary copy of the keynote speaker's book and an autograph keepsake booklet for gathering the authors' autographs. Andrea Horvath, longtime romance reader, attends each year "because it's a great way to meet new authors and support a wonderful charity."
Authors hosting tables are Tessa Dare, Katharine Ashe, D. D. Ayres, Kathleen Baldwin, Linda Broday, Lily Dalton, HelenKay Dimon, Suzanne Ferrell, Addison Fox, Shana Galen, Patience Griffin, Nancy Haddock, Barb Han, Candace Havens, Lorraine Heath, Sophie Jordan, Diane Kelly, Liz Lipperman, Lizbeth Selvig, Tracy Solheim, Catherine Spangler, Kay Thomas, J. D. Tyler, Becky Wade, Jaye Wells, and Lori Wilde.
Another longtime romance reader, Donna Finlay, enjoys "meeting favorite authors, getting my books signed and making new friends who understand my book obsession. But even if you're not a reader, it is a fun event for a worthwhile charity. And you might find something wonderful in the auction items!" Two extremely popular auction mainstays are a week's stay in a Scottish lodge and a lovingly created one-of-a-kind handmade quilt.
And then there are the wildly sought-after bears. Each year a limited number of plush bears are dressed in unique costuming. Past costumes include Robin Hood, a cowboy, and a bear in a kilt. Nestled inside white boxes, some of which contain an additional surprise, the bears are unveiled after the keynote address. Attendees frantically wave $20 to signal that they want one. Author Addison Fox who is hosting a table for the sixth time says, "My favorite part is the excitement that ripples through everyone when the bear boxes come out."
The event closes with a book signing, providing attendees with a chance to visit with all the authors, purchase books, and get those books autographed.
The tea will be held Sun., Oct. 4, 3-6:00 pm at the Renaissance Hotel, Richardson, Texas. Tickets are $45. Those wishing to spend a little extra time with the authors can purchase a $30 ticket to the VIP reception held Saturday night in a private home. The intimate casual atmosphere offers the perfect opportunity to get to know the authors better. To learn more about the tea or purchase tickets, visit www.bunsandroses.org.
Lorraine Heath is a graduate of the University of Texas and the author of Falling into Bed with a Duke (Avon, 2015).

20th ANNIVERSARY TEXAS BOOK FESTIVAL, 2015
300 authors coming to Texas Book Fest Oct. 17-18
20th anniversary lineup to feature Margaret Atwood, Taye Diggs, Nick Flynn, Linda Gray, Daniel Handler, Gary Hart, Chuck Palahniuk, and more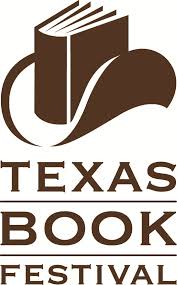 AUSTIN—A record 300 authors are coming to the 2015 Texas Book Festival, Oct. 17 and 18, the largest number in the Festival's twenty-year history. Nationally renowned authors include Margaret Atwood, Taye Diggs, Nick Flynn, Linda Gray, Daniel Handler (Lemony Snicket), Gary Hart, Luis Alberto Urerra, Margo Jefferson, Attica Locke, Marie Lu, Chuck Palahniuk, Tavi Gevinson, and Adrian Tomine.
Other headlining authors include Sandra Cisneros (the only 2015 author who was part of the first Festival in 1995), Steve Inskeep, Azar Nafisi, Leonard Pitts, Jr., Mary Helen Specht, Jonathan Lethem, Lauren Groff, John Sununu, Scott Simon, and Robert Christgau. The full list of authors and their featured books is available online at www.texasbookfestival.org.
Celebrating the Festival's 20th anniversary and her third year as Festival literary director, Steph Opitz says it's all been "an incredibly gratifying experience."
"Over the years we've had fabulous big name-authors and we've had 'trust-us-this-person/book-is going-to-be-huge' overnight sensations. This year it's going to be all that and some," Opitz says. "If I wasn't working this thing, I'd be sprinting from session to session trying to get at least a taste of all the magic happening in our Capitol that weekend."
Standout themes this year include several books about music, poetry, graphic novels including several by women authors, and a strong showing of children's and young adult authors.
More than 40,000 people are expected to attend the 20th Anniversary Texas Book Festival. The weekend kicks off with the First Edition Literary Gala, featuring Festival authors Margaret Atwood, Taye Diggs, and Scott Simon.
The 2015 Texas Book Festival is co-presented by AT&T and H-E-B. Other major sponsors include Brigid Cockrum and family, Kirkus Reviews, the Texas College Savings Plan, Texas Monthly, the Tocker Foundation, C-SPAN2 Book TV, St. David's HealthCare, Buena Vista Foundation, Pentagram, Central Market, and the Austin American-Statesman.
About the Texas Book Festival
The Texas Book Festival celebrates authors and their contributions to the culture of literacy, ideas, and imagination. Founded in 1995 by first lady Laura Bush, Mary Margaret Farabee, and a group of volunteers, the nonprofit Texas Book Festival promotes the joys of reading and writing through its annual Festival Weekend, the one-day Texas Teen Book Festival happening September 26, the Reading Rock Stars program, grants to Texas libraries, a youth fiction writing contest, and year-round literary programming. The Festival is held on the grounds of the Texas Capitol each fall and features more than 250-plus renowned authors, panels, book signings, live music, cooking demonstrations, and children's activities. Thanks to generous donors, sponsors, and 1,000 volunteers, the Festival remains free and open to the public. Visit www.texasbookfestival.org for more information, and join the conversation using the hashtag #txbookfest on Facebook; and @txbookfest on Twitter and Instagram.
Margaret Atwood, Taye Diggs, Scott Simon to be featured presenters at Texas Book Fest Gala Oct. 16
AUSTIN—Acclaimed novelist Margaret Atwood (below, right); actor, Broadway star, and children's book author Taye Diggs (center); and National Public Radio host and author Scott Simon (left) will be featured presenters at the Texas Book Festival's First Edition Literary Gala at the Four Seasons Hotel Fri., Oct. 16, 2015.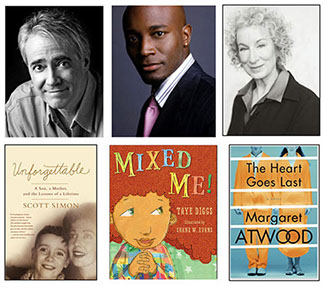 The popular, elegant prelude to the Texas Book Festival Weekend, the Gala is expected to draw a record number of literary luminaries, dignitaries, and cultural arts supporters as the Festival celebrates its 20th anniversary this year.
The Gala supports the Festival and all of its charitable programs, including Reading Rock Stars, Texas Public Library Grants, and the Fiction Writing Contest for students. This year's Gala is co-chaired by three sisters: Sarah Queen, Mary Clare Matthews, and Denise Laurienti, daughters of former Festival board chair Jan Hughes and husband David Hughes.
For the second year, this year's Gala will include an Afterparty, also at the Four Seasons, with tickets for $75. Attendees will have the opportunity to mingle with Festival authors in a late-night, cocktail party setting and be entertained by local funk-rock band Austin Heat, whose lead singer recently appeared on NBC's The Voice.
Limited Gala tables and individual seats are available; the event sells out every year. To purchase tickets, call 512-477-4055 or email claire@texasbookfestival.org.  Individual tickets are $500. Preferred Leather Bound tables are $10,000, and Hard Cover tables are $5,000. Gold Leaf and Authors' Circle sponsorships, which include extensive Festival VIP benefits, are $25,000 and $15,000, respectively.  For more information, go to https://www.texasbookfestival.org/2015-first-edition-literary-gala/.
The 2015 Texas Book Festival is co-presented by AT&T and H-E-B. Other major sponsors include Brigid Cockrum and family, Kirkus Reviews, the Texas College Savings Plan, Texas Monthly, the Tocker Foundation, C-SPAN2 Book TV, St. David's HealthCare, Buena Vista Foundation, Pentagram, Central Market, and the Austin American-Statesman.
(From Texas Book Festival press release)
* * * * *
AROUND THE TOWN
West Texas Book Festival features full week of events; honors state historian O'Neal with A. C. Greene Award
The West Texas Book Festival marked its 15th annual festival this year Sept. 21-26 in Abilene, Texas, announced its lineup of authors this week. Along with presentations by West Texas authors of novels (including Abilene native Mary Helen Specht with her debut novel Migratory Animals), cookbooks, childrens' books (including Abilene author Penny Parker Klosterman with her illustrated first book, There Was an Old Dragon Who Swallowed a Knight), and more, the festival honored Abilene librarian Kristy Compton with its newly instituted top librarian award and state historian Bill O'Neal of Carthage as its A. C. Greene Award winner. O'Neal (below), whose most recent book is titled Texas Gunslingers, demonstrated the operation of replica firearms (unloaded, of course) at Friday's presentation and received his honor at the Saturday Books & Boots Luncheon.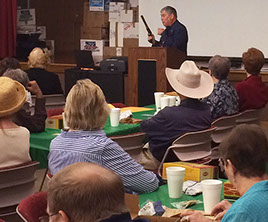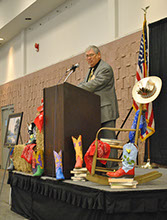 Below, Mary Helen Specht greets fellow Abileneans and signs copies of her novel following Saturday's luncheon.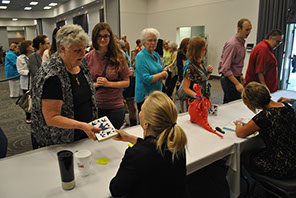 Pulitzer winner Geraldine Brooks featured at Friends of the Dallas Public Library gala Oct. 13; organization to honor Bob Mong
Geraldine Brooks, the journalist and author whose 2006 book March won the Pulitzer Prize for fiction, will be the featured speaker at the Friends of the Dallas Public Library annual gala on October 13. Her appearance coincides with the release of The Secret Chord, a novel about the life of King David.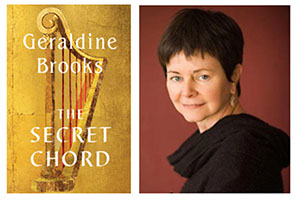 Brooks, a native Australian and a former foreign correspondent for The Wall Street Journal, is the author of five novels and three nonfiction books with total sales of over 2 million. Her newest book is being praised by Booklist as a "gorgeously written novel of ambition, courage, retribution, and triumph" that "feels simultaneously ancient, accessible, and timeless."

The annual banquet benefits Friends of the Dallas Public Library (FODPL), a nonprofit, nonpartisan organization that advocates for and enhances the programs of the city's 29 libraries. It will be held Tues., Oct. 13, at 6:30 p.m. at The Room on Main, a beautifully restored historic ballroom in downtown Dallas. Tickets are $175.

At the gala, FODPL will honor former Dallas Morning News editor Bob Mong for his outstanding contributions to the Dallas Public Library. Mong, now president of the University of North Texas at Dallas, will receive the inaugural May Dickson Exall Award, named for the longtime civic leader who spearheaded the campaign to open Dallas's first public library in 1899.

Keith Einstein, chairman of the gala, said Mong has been a crucial ally in promoting the Dallas Public Library and rallying public support to maintain its programs and budget.

"With all the challenges in the newspaper industry, Bob always found time for the library," Einstein said.  "The Dallas Morning News is a great force for literacy and for libraries in our city, and his leadership set the tone for that for many, many years."

For more information, visit www.fodpl.org or call 214-670-1458.

(Compiled from the organization's press release)

Mockingbird Chapter of the Poetry Society of Texas presents "Rhythms of Pen and Brush," featuring inaugural poet Richard Blanco, Oct. 15 in McKinney
The Mockingbird Chapter of the Poetry Society of Texas, in partnership with McKinney Performing Arts Center (MPAC) and the Arts and Music Guild, is thrilled to announce "Rhythms of Pen and Brush," a celebration of art, music, and spoken word, on Thurs., Oct. 15, featuring nationally acclaimed poet Richard Blanco.
"Rhythms of Pen and Brush" was established to help foster collaboration between art forms and artists and provide an opportunity to share their work with audiences. The evening will also feature work by visual artists, jazz musicians from the University of North Texas, poets, and actors.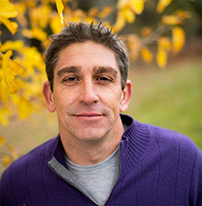 Mr. Blanco (left) is the fifth poet ever to present at a president's inauguration.  As a historic inaugural poet, public speaker, teacher, and memoirist, he continues to travel the world, inviting audiences to reconnect to the heart of the human experience and all of its beautiful diversity. Through the power of his words and presence, Blanco taps into our unspoken dreams, hopes, and frustrations. He captures the human spirit, in all of its complexities, opening up our minds and encouraging us to see beyond our differences to share in the universal experience of humanity.
Tickets for the event will be $17.00 (seniors and students $12.00). Mr. Blanco will also lead a workshop. Students are welcome. Details and ticket information can be found on the MPAC website, www.mckinneytexas.org
(From organization's website)

5th annual Dobie Dichos: Campfires, Chili con Carne, and the Words of J. Frank Dobie slated for Nov. 6 in Oakville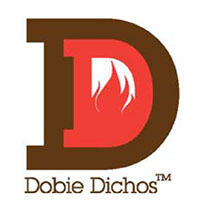 On Friday, Nov. 6, 2015, the 5th annual Dobie Dichos storytelling event will take place at the Historic Oakville Jailhouse Lodge in Oakville, Texas, from 6:00 to 9:30 p.m. The cost of meal and performance is $15; admission for the performance only is $10.  Tickets go on sale in September
Presented by George West Storyfest Association, Inc., this event honors Live Oak County's most famous son, J. Frank Dobie, to celebrate Dobie's works and contributions to literature, folklore, and storytelling.
Texas writers/authors and storytellers read from or tell stories from the works of J. Frank Dobie under the stars on the grounds of the Historic Oakville Jail, located on IH37 in Live Oak County.
The meal consists of a bowl of chili, pan de campo, a bottle of water, and dessert. Beer is available for purchase. Bring your own lawn chair.
Participants in the 2015 event include Andres Tijerina, Mary Locke Crofts, Carmen Tafolla, Bruce Shackelford, Mike Cox, Jerry Young, and Lanny Joe Burnett.
Co-program director William Jack (Bill) Sibley will serve as emcee, and musical entertainment will be provided by the Lonestar Bluegrass Band. Proceeds from the event benefit the Dobie/West Performing Arts Theatre, George West, Texas.
For more information visit www.georgeweststoryfest.org.
(Information from organization's press release.)