American Christian Fiction Writers Conference, Sept. 17 – 20, Dallas
Each year hundreds of veteran authors and those just learning the craft of Christian fiction come to ACFW. Lone Star Literary Life's coverage of this national fiction convention in Dallas continues today with
Profiles of Texas Christian authors Lisa Wingate and Karen Witemeyer
Previews of key ACFW events in Dallas
Podcasts with Texas Christian authors DiAnn Mills, Allison Pittman and Lisa Wingate
 An overview of the state of Christian literature
And more.

>> READ MORE
GUEST EDITORIAL
The State of Christian literature
by Rachel McCrae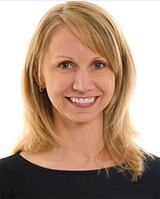 In my role as the senior book buyer for LifeWay Christian Stores, everyone thinks I'm such a well-rounded reader. That I've read all of this year's top new releases from all of the popular writers as well as all of the Christian classics. They expect that I've read enough books to sniff out a bright new voice and that I've devoured the popular "it" book of the moment. >> READ MORE
Bethany House author Becky Wade on social media—and her latest books
by Kay Ellington, Publisher
LONE STAR LITERARY LIFE: At ACFW 2015, you'll be co-teaching a class at ACFW on social media — a technology that seems to have really changed publishing and literature. Were you an early adapter or did you have to gradually warm up to social media?
BECKY WADE: I had to gradually warm up to it! Social media didn't appeal to me at all at first. I didn't understand how to use it and so was intimidated by it. Also, many people mentioned to me how time consuming it could be. As an author, wife, and mom to three, I wasn't exactly eager to embark on something that would demand oodles of my time.

Permian Basin Writers' Workshop
slated for Sept. 18–19 in Midland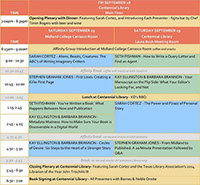 The Permian Basin Writers' Workshop will be held September 18–19, 2015. Sponsored by the Midland Library Foundation, the workshop has been designed to offer two tracks that attendees may move between at their discretion. One track addresses elements of the writing process, and the other will focus on navigating the industry. (Click here for full schedule of events.)
Venues will be Midland Centennial Library and Midland College, and registration cost is $35.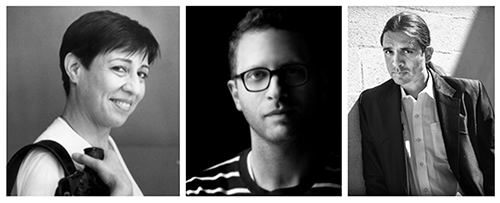 Presenters include Sara Cortez, Stephen Graham Jones, Seth Fishman, Kay Ellington, and Barbara Brannon.

15th annual West Texas Book Festival, Sept. 21–26, 2015, announces featured authors
The West Texas Book Festival, which will celebrate its 15th annual festival this year during the week of September 21-26 at the Abilene Public Library in Abilene, Texas, announced its lineup of authors this week.
The festival seeks to celebrate books, literacy, and reading, with a special emphasis on local and regional authors. The event is community driven and provides the public with the chance to interact with local authors on a more personal level. The festival includes a number of meet and greet sessions as well as readings and talks. For more information contact Janis Test at (325) 676-6017.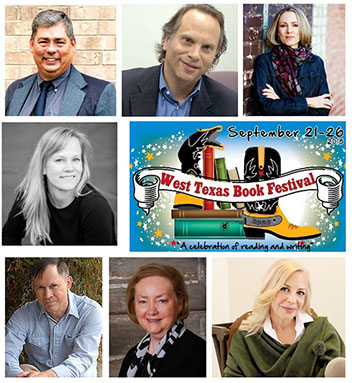 Clockwise from upper left: O'Neal, Bissinger, Castillo, Kent, Thomas, Dearen, Specht (photos from Amarillo Public Library website)
 >> READ MORE/FULL LIST
20th ANNIVERSARY TEXAS BOOK FESTIVAL, 2015
300 authors at Texas Book Fest Oct. 17-18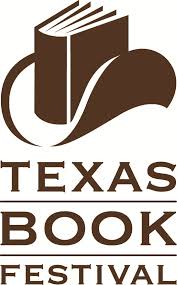 20th anniversary lineup to feature Margaret Atwood, Taye Diggs, Nick Flynn, Linda Gray, Daniel Handler, Gary Hart, Chuck Palahniuk, and more
AUSTIN—A record 300 authors are coming to the 2015 Texas Book Festival, Oct. 17 and 18, the largest number in the Festival's twenty-year history. Nationally renowned authors include Margaret Atwood, Taye Diggs, Nick Flynn, Linda Gray, Daniel Handler (Lemony Snicket), Gary Hart, Luis Alberto Urerra, Margo Jefferson, Attica Locke, Marie Lu, Chuck Palahniuk, Tavi Gevinson, and Adrian Tomine.
Other headlining authors include Sandra Cisneros (the only 2015 author who was part of the first Festival in 1995), Steve Inskeep, Azar Nafisi, Leonard Pitts, Jr., Mary Helen Specht, Jonathan Lethem, Lauren Groff, John Sununu, Scott Simon, and Robert Christgau. The full list of authors and their featured books is available online at www.texasbookfestival.org.  >>READ MORE
Atwood, Diggs, Simon to be featured presenters at Texas Book Fest Gala Oct. 16
AUSTIN—Acclaimed novelist Margaret Atwood (below, right); actor, Broadway star, and children's book author Taye Diggs (center); and National Public Radio host and author Scott Simon (left) will be featured presenters at the Texas Book Festival's First Edition Literary Gala at the Four Seasons Hotel Fri., Oct. 16, 2015. >>READ MORE