7.26.15 News Briefs
AROUND THE TOWN
Texas Poetry Society hosts annual conference
The 2015 Poetry Society of Texas Summer Conference, with the theme "Partying with Poetry Mardi Gras Style," was held July 16-18 in Beaumont. At right, Birma Castle of Beaumont reads from the lectern. For more information on the Society, visit www.PoetrySocietyOfTexas.org.
(Photos provided by Poetry Society of Texas)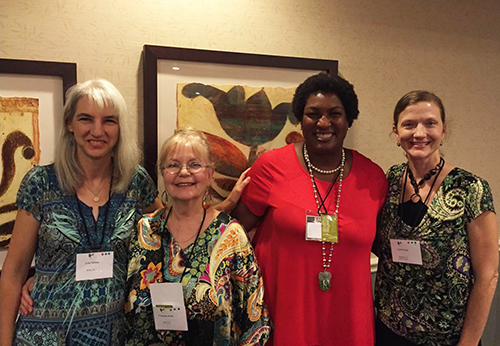 David Sedaris coming to Odessa Fri., Nov. 6

Odessa College  and the Odessa Council for Arts & Humanities are partnering to bring David Sedaris to Deaderick Auditorium on Friday, Nov. 6, at 7 p.m. The show is free to the public. Tickets will be available in August.
(Information from Odessa Council for Arts & Humanities)

Bissinger publisher announces Texas signings, events for 25th Anniversary Friday Night Lights
In conjunction with Da Capo Press's Aug. 11 publication of the 25th anniversary edition of  Friday Night Lights: A Town, a Team, and a Dream uathor H. G. "Buzz" Bissinger returns to Texas for a series of events. The publisher announced the following schedule this week: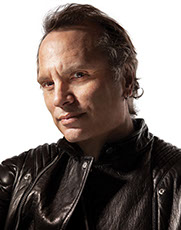 Buzz Bissinger Book Events, Fall 2015
9/14/15, Hastings (Odessa, TX), 7 p.m.,

with support from the Odessa Council for the Arts     and Humanities

9/15/15, High School TBD (Midland, TX)

—morning or lunchtime solo talk

9/15/15, Midland County Public Library (Midland, TX)

, Centennial branch, 5:30-6:30 p.m.,     solo talk, B&N to sell

9/15/15, Yucca Theater (Midland, TX), 7:30 p.m.

—panel moderated by Jay Hendricks, CBS 7 anchor; ticketed event as fundraiser for Midland County Public Library Foundation
9/16/15, Brazos Bookstore (Houston, TX), 7 p.m.

9/18/15, Abilene Public Library (Abilene, TX), 12 p.m.,

Texas Star Trading Company to sell

9/19/15, Half Price Books (Dallas, TX), 2 p.m.

9/20/15, BookPeople (Austin, TX), 2 p.m.

Are you ready for some football (books)?
Lone Star Literary Life's Best Texas Football Books special section kicks off Sunday, Aug. 9
Two-a-days, the Twelfth Man, and the Cotton Bowl are just some of the iconic touchstones of Texas culture and by extension Lone Star literature.
On Sun., Aug. 9, we pay tribute to the best Texas football books by interviewing H. G. "Buzz" Bissinger, author of Friday Night Lights, as his publisher releases the 25th anniversary edition of the book. (See his fall event schedule in Texas, below.)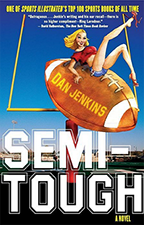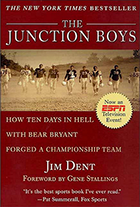 We'd like to bring you in on some coverage as well. (Zone, no blitz). We're doing an informal poll of the best Texas football books through the years. Titles like Semi-Tough, The Junction Boys, The Hundred Yard War, and Billy Lynn's Long Halftime Walk come to mind. What are yours?
Email your suggestion to us at info@lonestarliterary.com, and we'll publish the poll results in our Aug. 9 issue. And you'll automatically be entered in a drawing to win a free copy of Friday Night Lights 25th Anniversary Edition.
President Jimmy Carter signs at BookPeople Aug. 1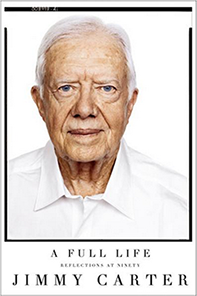 President Jimmy Carter will be at BookPeople in Austin, Sat., Aug. 1 at 2:30 p.m. to sign his new book, A Full Life: Reflections at Ninety (Simon & Schuster, July 2015), a memoir of pride, humor, and a few second thoughts.
With a frankness that is disarming, Carter recalls with detail and emotion his youth in rural Georgia, its racism, and the isolation of the Carters. He describes the brutality of the hazing regimen at Annapolis, and how he nearly lost his life twice serving on submarines. He describes the profound influence his mother had on him, and how he admired his father even though he didn't emulate him. He admits that he decided to quit the Navy and later enter politics without consulting his wife, Rosalynn, and how appalled he is in retrospect.
Carter has lived one of the great American lives — from rural obscurity to world fame, universal respect, and contentment.
This is event is a signing only. President Carter will not give a public talk. Tickets are required to join the signing line. Tickets are available to purchase online and in-store. (As of July 27, tickets are still available.)
(Information from BookPeople website)

100 authors, creative writing experts, musicians, and performers slated for 7th annual East Texas Book Fest
The seventh annual East Texas Book Fest takes place on Friday, Aug. 21, and Saturday, Aug. 22, in Tyler's Harvey Convention Center, located at 2000 West Front Street, Tyler. The event is free.
One hundred Texas authors who write in many genres and for all ages will display their books and chat with readers. In addition, professionals will demonstrate and explain various literacy projects for children and adults. Other experts will lead seminars to make reading more meaningful and rewarding to all and to help writers improve their craft and sales.
SALT (Smith County Area Libraries Together) organized the first ETX Book Fest in 2009 to celebrate libraries, authors, books, and reading. SALT is an organization of Smith County Public libraries — Tyler Public Library, Lindale Library, Troup Municipal Library, Bullard Community Library, and Whitehouse Community Library — and UT Tyler Muntz Library.
In 2014, TAP for Literacy (Tyler Area Partners for Literacy), a collaboration of agencies and organizations devoted to expanding literacy at all levels, joined the team as co-organizer. This collaboration brings new dimensions, activities, authors, and attendees to this regional event. SALT and TAP for Literacy are both 501 (c) (3) nonprofit organizations serving libraries and literacy.
Here's a selection of authors appearing at the festival by topic.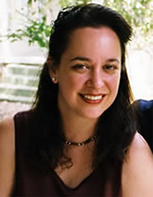 WRITING FOR CHILDREN
Cynthia Leitich Smith (left), author of Tantalize, Eternal, Blessed, and more
Don Tate, author and Illustrator of Poet: The Remarkable Story of George Moses Horton (Sept 2015), It Jes' Happened When Billy Traylor Started to Draw (2012), and more
SO YOU WANT TO PUBLISH A BOOK?
Chris Rogers, author of Emissary (Nov. 2014), Here Lies A Wicked Man, Write the Scene 3 Easy Ways, Ramp Up Tension 3 Easy Ways, Plot Your Story 3 Easy Ways, and more
CONNECTING WITH THE HEARTS AND MINDS OF YOUNG ADULTS
Dr. Rene Saldaña, author of Heartbeat of the Soul of the World, Dancing With the Devil and Other Tales of Beyond, ¡Juventud! Growing up on the Border, The Jumping Tree, and more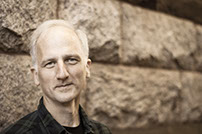 AWARD-WINNING FICTION FOR ADULTS
Ben Fountain (far left), author of Billy Lynn's Long Halftime Walk
Thomas McNeely (left), author of Ghost Horse
WRITING BOOKS and SINGING SONGS
Mike Blakely, author of A Song To Die For, What Are the Chances, A Tale Out of Luck, Come Sundown, Comanche Dawn, and more

WRITING WHAT YOU KNOW
Antonio Ruiz-Camacho (left), author of Barefoot Dogs: Stories
Tracy Dahlby, author of Into the Field: A Correspondent's Notebook
WRITING BIOGRAPHIES
M. J. Mooney, author of The Life and Legend of Chris Kyle: American Sniper, Navy SEAL
M. M. McAllen, author of Maximilian and Carlota: Europe's Last Empire in Mexico
Dr. Carlos K. Blanton, author of George I. Sánchez, The Long Fight for Mexican American Integration
FAMILIES ARE HISTORY
Chris Tomlinson, author of Tomlinson Hill and producer of Tomlinson Hill: Are We Equal Yet?
For further information, visit www.etxbookfest.org or email etxbookfest@yahoo.com
(Information from East Texas Book Festival's website)

Cisco Writers Club 39th Annual Summer Writing Contest open for submissions
The Cisco Writers Club 39th Annual Summer Writing Contest is now accepting entries. Writers anywhere may enter; membership in the Cisco Writers Club is not required. Six categories are available, with several special prizes offered.
1. Poetry, maximum 30 lines
2. Publication Briefs:
        (a) Anecdotes (as in Reader's Digest), maximum 200 words;
        (b) Columns), maximum 750 words
3. Articles), maximum 2,000 words
4. Short Stories:
        (a) For Children (12 and under) ), maximum 1,200 words;
        (b) General), maximum 2,500 words
5. Books, submit brief synopsis and first two chapters
6. Children Write! Any genre, maximum 1,000 words (Age limit: 15 or younger)
Enter by mail or online. The deadline for submission is July 31, 2015. Visit www.ciscowritersclub.org/contest for eligibility, formatting guidelines, and entry.
(From organization's news release)