Lone Star Reviews
Michelle Newby, NBCC,
Contributing Editor
Memoir
St. Martin's, 978-1-4668-3730-0, hardcover, April 2015
Reviewed by Thomas H. McNeely
To readers of recovery narratives, the trajectory of Dangerous When Wet is by now familiar: Escape from family; substance-assisted transformation of self; crash, burn, new authentic self; peace / détente with family. Here, we follow Jamie Brickhouse's transformation from closeted son of a rising middle-class Beaumont, Texas, family to vice-president of various publicity departments in unnamed New York publishing houses. >> READ MORE

Texas Reads
Glenn Dromgoole
>> archive
Authors trace story of Fort Hood massacre
Texas authors Anita Belles Porterfield and John Porterfield have written Death on Base: The Fort Hood Massacre, tracing the story of Army psychiatrist Nidal Hasan gunning down twelve soldiers and a civilian at Fort Hood, Texas, on Nov. 5, 2009.
"Perhaps the most tragic and disturbing consequence of the Fort Hood shooting," they write, "is the shattered illusion that a military base on American soil is a place that soldiers can rely upon to be a safe harbor."
The 350 page book (University of North Texas Press, $29.95 hardcover) begins with a chilling moment-by-moment reenactment of the murder scene, then examines Hasan's early life and the events leading up to the shootings, and follows the case through Hasan's trial and its  impact on the victims.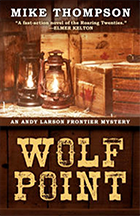 Historical Mystery: San Angelo novelist Mike Thompson's latest mystery is Wolf Point (Five Star, $25.95 hardcover), featuring Montana sheriff Andy Larson in 1923.
Larson finds himself up against mobsters, bootleggers, bank robbers, and dead bodies as his town becomes a battleground for control of illegal booze smuggled in from Canada.
In Thompson's earlier mystery, Curse of Al Capone's Gold, Larson was a police officer in North Dakota who, with the help of some friends, hijacks a truckload of bootleg alcohol coming in from Canada. The hijacking turns deadly, and then the hijackers discover that the haul includes thousands of dollars of gold coins belonging to Al Capone. Uh-oh! Capone and his henchmen are coming after the gold and the men who stole it.
Now Andy Larson has moved to Montana, thinking things might be a little more peaceful there. But soon he's caught up in the middle of another Prohibition bootlegging war. Thompson keeps the action flowing and the pages turning.
Fundraiser: Footprints in Aggieland: Remembrances of a Veteran Fundraiser by Robert L. Walker (Texas A&M University Press, $24.95 hardcover) tells about the author's experiences during his forty-six years as a development officer at Texas A&M.
The book, while of special interest to Aggies, also has a lot to say to anyone involved in fundraising. In fact, the last eight pages of the book are devoted to "Fundraising 101," a summary of a graduate-level course Walker taught at A&M for twenty years.
Walker, who grew up in Spur and went on to become one of the leading university development officers in the country, helped raise hundreds of millions of dollars during his career. After retiring from A&M, he and his son, Sid Walker, founded the Walker Consulting Group in College Station to assist organizations in fundraising. "Successful fundraising," he writes, "depends on people-to-people interaction, engagement and trust."
Fredericksburg Guide: Few if any cities in Texas have done more to preserve and promote their historical architecture than Fredericksburg. Texas A&M University Press has produced A Guide to the Historic Buildings of Fredericksburg and Gillespie County by Kenneth Hafertepe, chair of the department of museum studies at Baylor. The 376-page guidebook ($24.95 flexbound) includes more than 200 color photos.
* * * * *
Glenn Dromgoole is co-author of 101 Essential Texas Books. Contact him at g.dromgoole@suddenlink.net.
LONE STAR LISTENS
interviews  
>> archive
Gary Cartwright: On Texas Monthly, Candy Barr, and Mad Dogs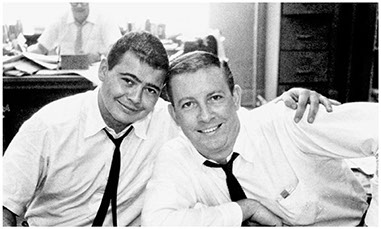 Above: Gary Cartwright (left) and Bud Shrake met in the late fifties and became friends as sportswriters. (Photo courtesy of University of Texas Press)
It's not hyperbole to call Gary Cartwright a living legend among Texas writers. For five decades he chronicled the stories and personalities of the Lone Star State. From the rough-and-tumble world of police beat and sports reporter in 1950s and '60s Fort Worth and Dallas to long-form journalism in a new kind of magazine in the '70s—Texas Monthly. He mastered a diversity of writing approaches, including novels, true crime, and screenplays.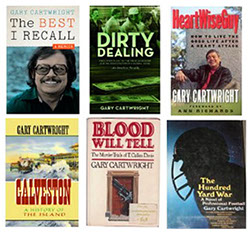 His latest authorship endeavor is his memoir The Best I Recall (University of Texas Press, 2015), and after meeting Cartwright last Saturday afternoon at Scholz's Garten in Austin, we posted interview questions to him via email.
LONE STAR LITERARY LIFE:Welcome, Gary. In reading your memoir it seems you've mastered every form of writing—sports journalism, magazine expose, fiction, screenplays, to name a few. When did you know that you wanted to write?
GARY CARTWRIGHT: I got the idea that I wanted to write in a high school English class taught by my favorite teacher, Miss Emma Ousley, at Arlington High School about 1950. Miss Ousley started every class by having her students write in a notebook. She didn't care what they wrote and made clear it wasn't for grade. Most of the students hated this exercise, but for me it was the best part of the school day. I was like a wild pony galloping free, wordspraying out in all directions.
>> READ MORE
Bookish Texas
event highlights  7.5.2015

>>
GO this week  
Michelle Newby, Contributing Editor
TV's Bourdain tours Texas week of July 6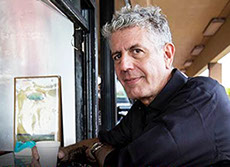 Among the many authors from far and wide making appearances at Texas bookstores this week is celebrity chef and adventurer Anthony Bourdain, host of the Parts Unkown documentary series for CNN. Bourdain presents his Close to the Bone tour at the following Texas venues:
Wed., July 8, Houston, Jones Hall, 7:30PM (books for sale provided by Katy Budget Books)
Thurs., July 9, Austin, Bass Concert Hall, 7:30 pm
Fri., July 10, Dallas, Majestic Theater, DMA Arts & Letters Live, 8 pm  

>>READ MORE
Clifton author Lisa Wingate wins 2015 Christy Award, Mills of Houston a finalist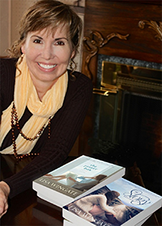 Texas novelist Lisa Wingate has won the 2015 Christy Award for Contemporary Fiction, announced in conjunction with the International Christian Retail Show last week in Orlando, Florida. The Clifton resident was recognized for her novel The Story Keeper (Tyndale House, 2014). >>READ MORE
BEHIND THE SPINE: INDUSTRY NEWS
Austin-based Red Planet Audiobooks soars with titles for the ears
by Kay Ellington
In a state the size of Texas, where huge distances stretch between far-flung towns and metro areas of multimillions with more than their share of traffic jams, audiobooks provide drivers with an entertaining and often edifying option wherever they are free to listen. Many readers like to listen at work, at the gym, while walking or jogging, or in other situations that suit their lifestyle—and their ears.
Hearing stories can provide an out-of-this world experience. So perhaps it's fitting that the Austin company producing spoken books chose the name Red Planet Audiobooks. >> READ MORE


Lone Star Literary Life talked with founder Jenna Opperman (far left) and project manager Lauren Madrid (left) on our most recent visit to the capital city.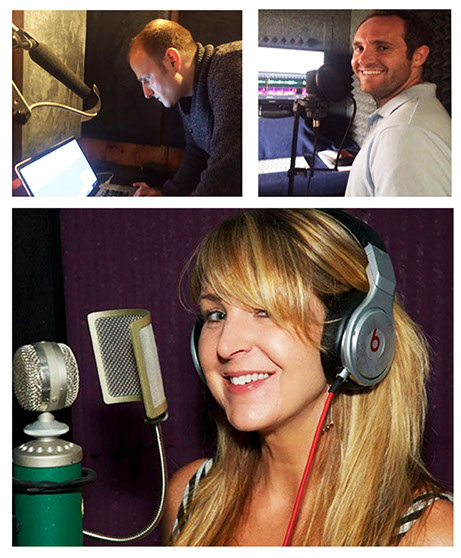 Above: Producers on the Red Planet Audiobooks team
Midland author Dearen among those honored by Western Writers of America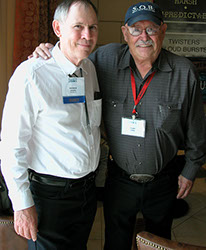 Historical novelist Patrick Dearen of Midland (below, left, pictured with Melinda Esco and Sherry Monahan) was among the winners of Spur awards presented by the Western Writers of America presented at their annual convention in Lubbock last week. The Western Writers of America celebrates "Literature of the West for the World"; see the full list of award 2015 award winners at  www.westernwriters.org/winners/#a2015.  >> READ MORE
Lansdale signs at Wild Detectives
Below: Joe R. Lansdale (left) and Kathleen Kent at Lansdale's book signing for Paradise Sky at the Wild Detectives, Dallas, last week. (Photo courtesy of Kathleen Kent Facebook page)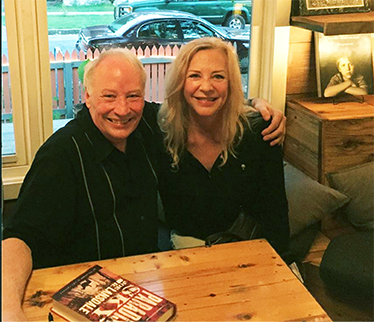 * * * * *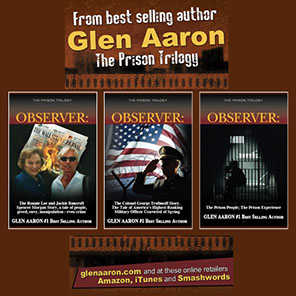 THE PRISON TRILOGY
Observer: The Ronnie Lee and Jackie Bancroft Spencer Morgan Story, a tale of people, greed,
envy, manipulation... even crime!
Observer: The Colonel George Trofimoff Story, the tale of America's highest ranking military officer
convicted of spying.
Observer: The Prison People; The Prison Experience


Celebrate Abilene, the Storybook Capital of Texas, with Shannon exhibition through Sept. 25
For four years running, downtown Abilene has transformed into a childhood adventure, as the annual Children's Art & Literacy Festival (CALF) celebrates the work of children's illustrated books. Through Sept. 25 the work of 2015 featured artist David Shannon (right), will be on display at the National Center for Children's Illustrated Literature in an exhibition titled "David Goes to the Museum." Shannon is the author/illustrator of Duck on a Bike, No, David! series, Good Boy, Fergus!, A Bad Case of Stripes, and more. The festival draws about 3,000 people each year from all over Texas and beyond. Learn more at www.abilenecalf.com>> LISTEN NOW (mp3)

WHERE IN TEXAS?
Don't miss a reading or a good read! Sign up for our FREE weekly
e-newsletter

COMING SOON: Bookish Texas Classifieds
Looking for a job, a designer, an editor, a publisher?
Starting in June 2015, we'll help you find them in our online classifieds section. If you're interested in advertising for pennies a day, contact ads@LoneStarLiterary.com to run your listing here.

New Lone Star Book Blog Tours takes authors on the virtual road
Despite the wealth of opportunities for audiences to meet authors around Texas any day of the week (witness the dozens of readings and signings in our weekly Bookish Texas list), it's not always possible for authors to participate in appearances as often as they'd like, to connect with their readers and fans.
Enter the Book Blog Tour. >> READ MORE
Coming up this summer. . .
NONFICTION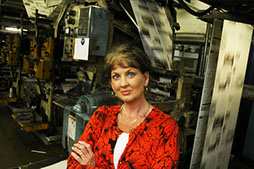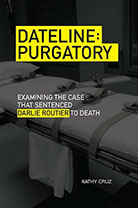 Dateline Purgatory: Examining the Case That Sentenced Darlie Routier to Death (TCU Press, 2015). Award-winning journalist Kathy Cruz (right) enlists current-day legal experts to weigh in on one of the country's most controversial death penalty convictions. CNN's Death Row Stories, produced by Robert Redford, has slated an episode in its upcoming season to examine the Routier case as well.
FICTION/CONTEMPORARY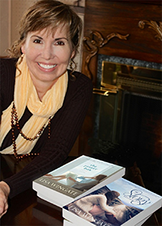 The Story Keeper by Lisa Wingate (Tyndale House, 2014). In 2015 Christy Award winner and Clifton resident Lisa Wingate's novel The Story Keeper, successful book editor Jen Gibbs is at the top of her game with her new position at Vida House Publishing—until a mysterious manuscript from an old slush pile appears on her desk. Turning the pages, she finds herself drawn into a place she thought she'd left behind forever, but the price of a blockbuster next book deal may be higher than she's willing to pay.
 Tours will feature scheduled opportunities with blog hosts on a wide range of perspectives. Watch next week's LSLL for announcements of our participating bloggers.

Lone Star Literary Life Facts and FAQs
• Event and resource list policies
Lone Star Literary Archives
• Lone Star Listens Interviews

20th Texas Book Festival set for Oct. 17–18; Texas Teen Book Festival, Sept. 26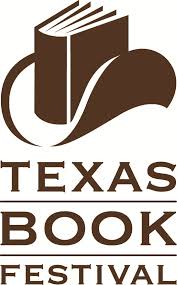 Dates have been set for two of Texas's most highly anticipated annual book events. The 2015 Texas Book Festival will be held October 17–18, 2015. The Texas Book Festival Weekend is free and open to the public and takes place in Austin, at the state capitol and surrounding grounds.
The roster of participating authors is typically released in late July, along with the announcement of the year's festival poster.
The Texas Teen Book Festival is one of the largest of its kind in the nation, a highly anticipated annual event in the young adult literature world, drawing some of the most popular authors who write for the age group. >> READ MORE

Cisco Writers Club 39th Annual Summer Writing Contest open for submissions
The Cisco Writers Club 39th Annual Summer Writing Contest is now accepting entries. Writers anywhere may enter; membership in the Cisco Writers Club is not required. Six categories are available, with several special prizes offered.    >> READ MORE