Lone Star Reviews
Michelle Newby, NBCC,
Contributing Editor

Texas Reads
Glenn Dromgoole
"It's a long story"
Willie Nelson begins his 375-page autobiography with "The End" and ends it with "The Beginning," and in between there is certainly plenty of straight talk about the various ups and downs and highlights and sidelights of his fascinating life.
It's a Long Story: My Life (Little Brown, $30 hardcover) is at least the third book about Willie (and the second by Willie) to hit the shelves in the last five years.
Joe Nick Patoski penned the award-winning biography Willie Nelson: An Epic Life in 2008, and Willie came out with the raucous Roll Me Up and Smoke Me When I Die: Musings from the Road in 2012.
This new book is Willie's own story, from end to beginning, told in Willie's own language, with help from co-author David Ritz.
"My head is filled with memories," Willie writes, "and my heart, while filled with love, also retains the memories of loss and hurt. "Memories remind us that every moment of our lives, even the most tragic, have contributed to our strength. We've gotten through. We're still here."
Indeed, Willie is still here and still going strong at 82. If you like Willie, you'll love his story.
* * * * *
Former Houston Astros pitching ace J. R. Richard writes his compelling life story in Still Throwing Heat: Strikeouts, the Streets, and a Second Chance (Triumph Books, $25.95 hardcover).
With co-author Lew Freedman, Richard tells how he was at the top of his game at age thirty in 1980. At 6'8" and 220 pounds, he was an intimidating presence on the pitching mound, racking up back-to-back 300-strikeout seasons and starting the 1980 All-Star game for the National League.
But on July 30, 1980, he suffered a stroke, and his life would never be the same. After several comeback attempts, he found himself out of baseball, unsuccessful at jobs, marriage, and investments, broke, depressed, and eventually homeless, living under a bridge in Houston. Friends rallied around him and helped get him back on his feet. He worked with the homeless, became the associate pastor of a church, married his third wife, Lula, and got back in touch with baseball through the Senior League and personal appearances with the Astros.
* * * * *
All About Cars: Richard Rawlings, star of the popular Fast N' Loud automotive restoration series on the Discovery Channel, has written a book about his life with cars — Fast N' Loud: Blood Sweat and Beers (William Morrow, $25.99 hardcover).
Co-authored with Mark Dagostino, the book is divided into three parts: Rawlings's "auto" biography; a behind-the-scenes look at his TV show; and a how-to section on restoring and reselling — or flipping — cars. Rawlings, a native of Fort Worth, is owner of the hot rod shop Gas Monkey Garage and the spin-off Gas Monkey Bar N' Grill, both in Dallas.
* * * * *
Glenn Dromgoole is co-author of 101 Essential Texas Books. Contact him at g.dromgoole@suddenlink.net.
Border Ghosts weaves interwined tales of immigration and imprisonment
Review by Manning Wolfe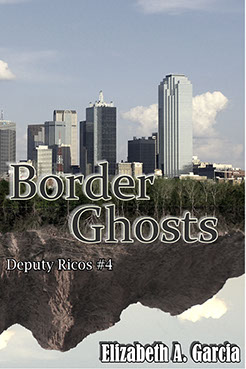 Fiction (Crime)
Elizabeth A. Garcia
Border Ghosts
Houston:  Iron Mountain Press
Paperback, 978-0-9905259-9-8
306 pgs., $16.95
Elizabeth A. Garcia's Border Ghosts begins with her heroine, Deputy Sheriff Margarita Ricos, recovering from a broken heart and career woes in Terlingua, Texas. Margarita's birth father, Zeke Pacheco, a Texas Ranger from Dallas, entices her to spend a week with him solving the mystery of a young man who may be falsely imprisoned for the murder of his wife and two children. "My father had thrown me a lifeline," Margarita muses, "and even with a broken heart and a head full of dark thoughts, I knew enough to grab it."
Margarita leaves her beautiful desert land for Dallas, where she is confronted with lies and cover-ups by those who have been quick to accuse the imprisoned young man. Or, are they right about him? Found covered in blood, jealous of an affair his wife was having (and having struck her before, according to police reports), the man's a likely suspect. Margarita is challenged to unravel the chain of events and put to rest his guilt or innocence once and for all.  >>READ MORE
Texas Young Adult literature topical, edgy
sponsored by Half Price Books
The fastest-growing category in trade books in 2014 nationwide was Children's/Young Adult, in which sales rose 20.9% and units increased 13.5%. Much of the popularity with youth literature—especially YA, or "yalit," as it's come to be called—is that the teenager, parent, and even the grandparent can all read and enjoy the same books. According to Bowker the majority of YA books are bought by adults.
YA novels continue to tackle very adult topics and somewhat edgy ones, and Texas authors in the genre don't shy away from bold plot lines. Here are our picks for summer reads of Texas Young Adult authors and their recent and notable books. >>READ MORE
PLUS check out our June 7 special section on children's summer reading
>>READ MORE


LONE STAR LISTENS
interviews  
>> archive
John R. Erickson on the discipline of writing, the world of publishing, and (of course) dogs
John R. Erickson has provided life lessons and laughter for a generation of Texas children—and adults— through the antics and insights of his character Hank the Cowdog. Erickson's long-running series of children's books (illustrated by Gerald L. Holmes) follows canine Hank, self-appointed "Head of Ranch Security." In each book Hank and other characters must deal with events, issues, and mysteries that occur at their Texas Panhandle home, the M-Cross Ranch. Hank, and his pals have been a part of the life of Texas schoolchildren for more than four decades.

Months ago, when we were planning our editorial calendar for the year, we knew there was one author that we hoped to interview for our children's literature special section in the summer. But we tried to think how to convey the wit that Erickson has always displayed in Hank's musings, book after book. We finally came up with the idea to "interview Hank." Erickson was a good sport, and Hank "told all" here in last week's issue via an email interview.
This week, John Erickson graciously agreed to be interviewed by email as well.
LONE STAR LITERARY LIFE: John, when did you know you wanted to be a writer?
JOHN R. ERICKSON: I didn't do any writing until I was a senior in high school, when I discovered that I could write poetry. In college, I did well in courses that required essays and during my second year at Harvard Divinity School, I took a fiction writing course in the Yard. I was married then and started writing every day. Kris brought discipline and meaning into my life. So I guess the answer is that in 1967, I started thinking seriously about being a writer, even though I knew it wasn't an easy thing to do. >> READ MORE
Writespace Houston celebrates first year, launches Indiegogo campaign
Writespace Houston is throwing itself a birthday party— a celebration of its first year. They'll have drinks, snacks, and other festivities Friday, June 26, at 7 p.m. at Silver Street Studios, 2000A Edwards #212, in Houston.

According to their social media invitation, "We've seen writers come together and collaborate in new ways. We've seen people who thought that they were just "dabbling" at writing become committed to putting writing first in their lives. Through the amazing support of the Houston literary community, we've been able to keep our doors open." Founded in April 2014, Writespace is seeking ways to grow, including an Indiegogo crowdfunding campaign. >>READ MORE
Fictionistas 2015: Taking down bad guys (and bad boys) June 14, Flagship Half Price Books
Plano-based Henery Press and Half Price Books are hosting Fictionistas 2015 on Sun., June 14, 1 to 3 pm at the Flagship Half Price Bookstore, 5803 E. Northwest Highway, Dallas. Join seven authors as they discuss (and laugh about) their adventures in writing fiction for women. From madcap mysteries to chick lit, this Henery Press roster of authors offers something for a wide range of readers.
Appearing will be Gretchen Archer, USA Today bestselling author of madcap crime capers; Susan M. Boyer, USA Today bestselling author of Southern mysteries; Kendel Lynn, Agatha Award Finalist, humorous mysteries; Julie Mulhern, Golden Heart fiand nalist, historical mysteries; Diane Vallere, Lefty Award finalist; mid-century modern mysteries; Nancy G. West, Lefty Award finalist, Texas sleuthing.
2015 WLT Writers and Editors Conference, Austin, coming up June 26-28
Special to Lone Star Literary Life by Noelle O'Donnell
Marketing/Member Services Manager, Writers League of Texas
The Writers' League of Texas offices are buzzing with excitement about the fast approaching 2015 Agents & Editors Conference (Austin, June 26-28, 2015). We've got some amazing programming in store (and lots of goodies arrive at our office every day, including these fab notebooks!).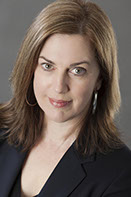 We feel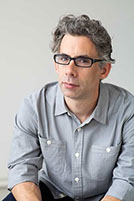 lucky to have such incredible keynote speakers this year. Edgar Award winner Meg Gardiner (left), author of the thriller Phantom Instinct, will deliver some inspiring words during the keynote luncheon. Corpus Christi native Bret Anthony Johnston (right), author of the best-selling novel Remember Me Like This, will share his insights both as a writer and as the head of an esteemed creative writing program, during the cocktail hour on Saturday.
Arguably one of the biggest draws to our conference is the opportunity for participants to meet one-on-one with an agent or editor. An impressive list of faculty is lined up from top-tier literary agencies including Janklow & Nesbit, Brandt & Hochman, Folio Literary, and Inkwell, and also editors and speakers from major publishing houses, including Penguin Random House, Henry Holt, HarperCollins, and Scholastic.  >> READ MORE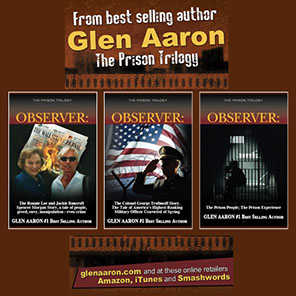 THE PRISON TRILOGY
Observer: The Ronnie Lee and Jackie Bancroft Spencer Morgan Story, a tale of people, greed,
envy, manipulation... even crime!
Observer: The Colonel George Trofimoff Story, the tale of America's highest ranking military officer
convicted of spying.
Observer: The Prison People; The Prison Experience


Celebrate Abilene, the Storybook Capital of Texas, with Shannon exhibition through Sept. 25
For four years running, downtown Abilene has transformed into a childhood adventure, as the annual Children's Art & Literacy Festival (CALF) celebrates the work of children's illustrated books. Through Sept. 25 the work of 2015 featured artist David Shannon (right), will be on display at the National Center for Children's Illustrated Literature in an exhibition titled "David Goes to the Museum." Shannon is the author/illustrator of Duck on a Bike, No, David! series, Good Boy, Fergus!, A Bad Case of Stripes, and more. The festival draws about 3,000 people each year from all over Texas and beyond. Learn more at www.abilenecalf.com>> LISTEN NOW (mp3)

WHERE IN TEXAS?
Don't miss a reading or a good read! Sign up for our FREE weekly
e-newsletter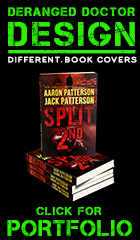 COMING IN JUNE: Bookish Texas Classifieds
Looking for a job, a designer, an editor, a publisher?
Starting in June 2015, we'll help you find them in our online classifieds section. If you're interested in advertising for pennies a day, contact ads@LoneStarLiterary.com to run your listing here.

Texas Books Blogroll
Can't get enough Texas book news and views?
Click through to read and follow these blogs:
Have a book blog to add? Send us your link at info@LoneStarLiterary.com

Lone Star Literary Life Facts and FAQs
• Event and resource list policies
Lone Star Literary Archives
• Lone Star Listens Interviews