Writespace Houston celebrates first year, launches Indiegogo campaign
Writespace Houston is throwing itself a birthday party— a celebration of its first year. They'll have drinks, snacks, and other festivities Friday, June 26, at 7 p.m. at Silver Street Studios, 2000A Edwards #212, in Houston.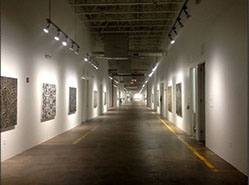 According to their social media invitation, "We've seen writers come together and collaborate in new ways. We've seen people who thought that they were just "dabbling" at writing become committed to putting writing first in their lives. Through the amazing support of the Houston literary community, we've been able to keep our doors open." Founded in April 2014, Writespace is seeking ways to grow, including an Indiegogo crowdfunding campaign.
But their party doesn't stop there. They'll be counting down their Indiegogo campaign, which launched June 1. Here's a link to the campaign.
 Participation in Writespace Houston's Indiegogo campaign offers perks, including:
• A curated collection of shorts and poems entitled "Our Space," featuring writing from the Houston community.
• Individual writing consultations from Writespace faculty
• Book bundles from local Houston authors
• A writing retreat at Fetching Lab Brewery
• A writing retreat at Writespace
• The chance to support other writers through scholarships
For more information on the organization and event, visit www.writespacehouston.org.
Fictionistas 2015: Taking down bad guys (and bad boys) Sun., June 14, at Flagship Half Price Bookstore in Dallas
Plano-based Henery Press and Half Price Books are hosting Fictionistas 2015 on Sun., June 14, 1 to 3 pm at the Flagship Half Price Bookstore, 5803 E. Northwest Highway, Dallas. Join seven authors as they discuss (and laugh about) their adventures in writing fiction for women. From madcap mysteries to chick lit, this Henery Press roster of authors offers something for a wide range of readers.
Appearing will be Gretchen Archer, USA Today bestselling author of madcap crime capers; Susan M. Boyer, USA Today bestselling author of Southern mysteries; Kendel Lynn, Agatha Award Finalist, humorous mysteries; Julie Mulhern, Golden Heart fiand nalist, historical mysteries; Diane Vallere, Lefty Award finalist; mid-century modern mysteries; Nancy G. West, Lefty Award finalist, Texas sleuthing.
There will be refreshments, a raffle, a Q & A session, and book signings.

2015 WLT Writers and Editors Conference, Austin, coming up June 26-28
Special to Lone Star Literary Life by Noelle O'Donnell
Marketing/Member Services Manager, Writers League of Texas
The Writers' League of Texas offices are buzzing with excitement about the fast approaching 2015 Agents & Editors Conference (Austin, June 26-28, 2015). We've got some amazing programming in store (and lots of goodies arrive at our office every day, including these fab notebooks!).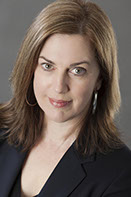 We feel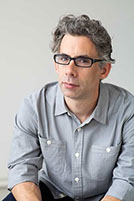 lucky to have such incredible keynote speakers this year. Edgar Award winner Meg Gardiner (left), author of the thriller Phantom Instinct, will deliver some inspiring words during the keynote luncheon. Corpus Christi native Bret Anthony Johnston (right), author of the best-selling novel Remember Me Like This, will share his insights both as a writer and as the head of an esteemed creative writing program, during the cocktail hour on Saturday.
Arguably one of the biggest draws to our conference is the opportunity for participants to meet one-on-one with an agent or editor. An impressive list of faculty is lined up from top-tier literary agencies including Janklow & Nesbit, Brandt & Hochman, Folio Literary, and Inkwell, and also editors and speakers from major publishing houses, including Penguin Random House, Henry Holt, HarperCollins, and Scholastic.
This year's conferences features some new additions to our Friday and Sunday programming. Genre meetings, which will take place on Friday afternoon of this year's conference, are a relatively new addition (first introduced on Sunday of the 2014 conference). Each genre-specific group will be facilitated by two experienced writers. These meetings are a great opportunity for registrants to connect with other writers in their genre. The League's aim with these meetings (as with the conference overall) is to help writers find their tribe, share tips, talk through challenges, and make lasting connections.
Sunday morning opens with a talk followed by a guided meditation led by Austin favorite Spike Gillespie, author of Sit. Stay. Heal.: How Meditation Changed My Mind, Grew My Heart, and Saved My Ass. A buffet luncheon on Sunday—one last opportunity to connect and be inspired—will close the weekend.
If you are interested in registering for the conference, do so soon! Tickets are still available but selling quickly. If you have questions about the conference or about becoming a member of the Writers' League, visit writersleague.org or call at (512) 499-8914.
* * * * *