Lone Star Reviews
Michelle Newby, NBCC,
Contributing Editor

Texas Reads
Glenn Dromgoole
Schoolgirl picks Hank Williams
to be her pen pal
Dear Hank Williams (Henry Holt, $16.99 hardcover) is the latest young adult novel by Amarillo author Kimberly Willis Holt.
Holt won the National Book Award for Young People's Literature in 1999 with When Zachary Beaver Came to Town that was made into a movie. Her experiences as a "Navy brat" growing up are reflected in her "Piper Reed" series of stories.
Dear Hank Williams is her eighteenth book. It is set in Louisiana in 1948. When Tate Ellerbee's new teacher tells the class to pick someone to be their pen pal, Tate chooses upcoming country singer Hank Williams (the elder), whom she has heard on the Louisiana Hayride radio show. Tate has aspirations to be a singing star herself.
As she writes to Mr. Williams, Tate reveals the stories of her own family – her absentee mother who is also a singer, her dog Lovie, her brother Frog, her Aunt Patty Cake and Uncle Jolly -- as well as post-war prejudices and fears affecting her and her classmates. "Lovie may not be much at hunting squirrels," Tate writes, "but she's real talented at making me smile."
Holt said the seed of inspiration for her novel was a Texas Monthly magazine article by Skip Hollandsworth about the Goree (women's prison) All Girl String Band, popular in the 1940s.
* * * * *
Civil War: Two new volumes on the Civil War have been released by Texas publishers.
The Texas State Historical Association has published a second edition of Lone Star Blue & Gray, a collection of sixteen scholarly essays about Texas and the Civil War ($30 paperback). Edited by Ralph A. Wooster and Robert Wooster, the book is divided into five sections, with three or four essays in each section: beginnings; home fronts; war fronts; the soldiers; meanings of the war. Eleven of the sixteen pieces are new to the second edition.
Blood on the Bayou: Vicksburg, Port Hudson, and the Trans-Mississippi is the third volume in Donald S. Frazier's Louisiana Quadrille series from State House Press ($39.99 hardcover). The earlier books in the series are Fire in the Cane Field and Thunder Across the Swamp. The concluding book is expected next year.
Frazier is a Civil War and Texas history scholar who teaches at McMurry University in Abilene and heads up the McWhiney History Education Group in Buffalo Gap.
Glenn Dromgoole is co-author of 101 Essential Texas Books. Contact him at g.dromgoole@suddenlink.net.
LONE STAR LISTENS
interviews  
>> archive
MEMORIAL DAY 2015
Air Force offspring Sarah Bird on her life as a citizen of Austin and the world
Sarah Bird, winner of the 2014 Texas Writer Award and a Barnes & Noble Discover Great Writers pick, is the author of Alamo House and eight other novels. She grew up on air force bases around the world and now makes her home in Austin, Texas. She is a columnist for Texas Monthly and has contributed to other magazines, including O, The Oprah Magazine; The New York Times Magazine; Salon; and Real Simple. Bird has been a part of the writing scene—in journalism and literature—in Texas for four decades and routinely makes any "best of" Texas writers' lists. Her email interview gave us insights into her latest novel, Above the East China Sea (Vintage, 2015), as well as her trademark wit and candor concerning her life in letters.
LONE STAR LITERARY LIFE: Sarah, you have humorously chronicled a variety of life's passages through a Texas lens with many of your books. But by your own description, Above the East China Sea is not that kind of book. The novel's jacket description characterizes it as your most ambitious and provocative work. What led you to write it, and how is it a departure from your other books?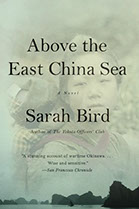 SARAH BIRD: Above the East China Sea grew out of my nomadic childhood growing up in a Catholic, air force family of eight (count the layers of repression there!) that moved far more frequently than was healthy for a kid with my catatonically shy, temperamentally tense nature. We were stationed on the island of Okinawa at Kadena Air Base, where most of the novel is set, from 1967 to 1970. Those years had a profound effect on me. The physical beauty of this subtropical island and the warmth and nobility of her people made a deep impression. Just as affecting were the stories I heard about what Okinawa had endured during World War II. I was stunned, for example, to learn that more lives were lost during the invasion of Okinawa than at Hiroshima and Nagasaki combined.>> READ MORE
Best Texas Beach Reads & Travel Books
Lone Star Literary staff
Memorial Day weekend is here — and with it the start of a season of rest, relaxation, travel, and a good book. What Texas reads will be going in your carry-on or beach bag? Let the staff of Lone Star Lit make your choices easier, with genres from historical fiction to YA. Our first installment appeared May 10 (check it out here); and on May 17 we serves up some great guides to Texas destinations you'll want to read about—and visit (read more here

SUBSCRIBE TO LONE STAR LITERARY LIFE TODAY and enter to win a FREE copy of one of these great Texas destination books—valued at up to $39.99.
It's easy. Simply click here and enter to win.
No purchase necessary. Odds of winning depend upon numbers of entries.
The value of these beautiful books ranges from $18.95 to $39.99, but one of them can be yours to own. Gorgeous photography and lyrical descriptions of state parks, waterways, deserts, and canyons can be yours to savor and enjoy. >> ENTER
Houston names Davidson second poet laureate
(Special to LSLL from the City of Houston)
BELOW: Dr. Robinson Davidson, shown at left with Houston mayor Annise Parker, has been named Houston's poet laureate, 2015-17.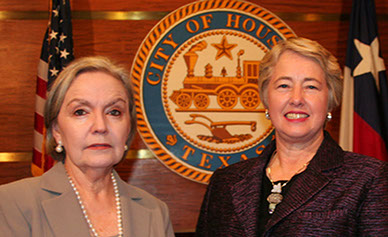 Robin Davidson, an associate professor at the University of Houston-Downtown, was named Houston's poet laureate May 19 in a ceremony at Houston City Hall. Davidson is only the second local poet to hold the two-year appointment. Gwendolyn Zepeda was the first. >>READ MORE
JUST FOR FUN  Try the History Channel's Texas history quiz—for a chance at a trip to the Alamo CityClick here
Texas Rising, A&E/History channel miniseries and book featuring work of Austinite David Marion Wilkinson, debuts Memorial Day 2015
Martha Louise Hunter, contributing writer
Austin novelist/screenwriter David Marion Wilkinson shared writing duties on Texas Rising, the ten-hour television series that premieres Memorial Day on A&E/History about the rise of the legendary Texas Rangers after the events at the Alamo. Wilkinson is author the of Not Between Brothers: An Epic Novel of Texas.
Credited as a co-producer for Texas Rising, Wilkinson came on board as a historical consultant and quickly began co-writing the script with Leslie Grief and Darrell K. Fetty. Wilkinson will also appear in the companion documentary, along with Texas historian H. W. Brands and series stars Bill Paxton, Jeffrey Dean Morgan, and Cynthia Addai-Robinson. The all-star cast of Texas Rising also includes Ray Liotta, Oliver Martinez, Brendan Fraser, and Kris Kristofferson.
>> READ MORE
2015 WLT Writers and Editors Conference set for June 26-28 in Austin
The 2015 Writers League of Texas Editors and Agents Conference will be held June 26 through June 28 at the Hyatt Regency in Austin. Three days of panels, lectures, readings, workshops, and consultations give aspiring and established authors a chance to learn and grow in the writing profession. >> READ MORE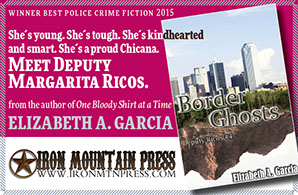 Geaux Behind the Spine with the men of
Miles Arceneaux
How did three Texans manage it—to write a thriller with a generous helping of humor together, and live to repeat their success? Author and host Ally Bishop talks with the personable trio behind the Miles Arceneaux novels, Brent Douglass, James R. Dennis,John T. Davis, to learn the genesis of Thin Slice of Life, La Salle's Ghost, and now, Ransom Island. Tune in to our new monthly audio interview to find out how Arceneaux nearly wound up in the editor's wastebasket—but came back to life in an entirely new guise. >> LISTEN NOW (mp3)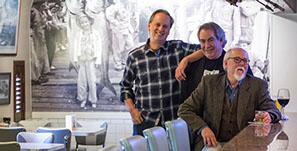 WHERE IN TEXAS?
Don't miss a reading or a good read! Sign up for our FREE weekly
e-newsletter

COMING IN JUNE: Bookish Texas Classifieds
Looking for a job, a designer, an editor, a publisher?
Starting in June 2015, we'll help you find them in our online classifieds section. If you're interested in advertising for pennies a day, contact ads@LoneStarLiterary.com to run your listing here.

Texas Books Blogroll
Can't get enough Texas book news and views?
Click through to read and follow these blogs:
Have a book blog to add? Send us your link at info@LoneStarLiterary.com

Lone Star Literary Life Facts and FAQs
• Editorial policies
• Review policies
• Advertising policies
• Event and resource list policies
Lone Star Literary Archives
• Lone Star Listens Interviews