SUBSCRIBE

Don't miss a reading or a good read! Subscribe to our FREE weekly e-newsletter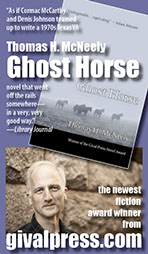 Second Annual Dallas Book Festival set for April 18
The Second Annual Dallas Book Festival (formerly the International Book Fair) will be held at the J. Erik Jonsson Central Library Sat., April 18, from noon to 5 p.m.


LONE STAR LISTENS
interviews
>> archive
Queen of Texas romance
Jodi Thomas on the habit of writing, and her newest titles
Kay Ellington, Editor & Publisher
Jodi Thomas—or Jodi Koumalats to those who knew her back when she and husband Tom Koumalats both taught school in Amarillo—is a fifth-generation Texan, whose grandmother was born in Texas in a covered wagon. The last book in Jodi's Harmony series, One True Heart, is due out this week, and she'll be on the road reading and signing all month. We're grateful this multiple RITA award winner and New York Times best-selling author took a few minutes out of her jam-packed schedule to talk about the ways writing has changed her life.
LONE STAR LITERARY LIFE: Jodi, you've published dozens of novels in the past quarter-century-plus. How did your first break come about?
JODI THOMAS:I've published over forty books now with Kensington, Berkley, Penguin, Putnam and HQN and HarperCollins. Most of the time I was standing still and the publishing world was buying out one another. >> read more
Ghosts of Denton author featured at North Texas Book Festival April 11 and annual Book Trails dinner April 10
DENTON –Shelly Cumbie Tucker, author of Ghosts of Denton: The History of the Mysteries in a Small Texas Town, will speak and sign books at the 15th annual North Texas Book Festival Sat., April 11, in Denton. The festival, held 9 a.m. to 4 p.m. at the Patterson-Appleton Center for the Visual Arts, 400 E. Hickory St., will feature more than fifty authors. The event is open to the public, and there's no admission charge.
 Tucker will also be the guest speaker at a Book Trails Dinner the previous evening, 6 p.m. Fri., April 10, at the Patterson-Appleton Center.
 Tucker is known throughout Denton County as the tour director of the Ghosts of Denton haunted history tours. "Shelly is full of wonderfully chilling stories about Denton's haunted history," said Katherine Boyer, NTBF's treasurer. "We are sure to be entertained."
 The dinner also will include the announcement of NTBF Book Awards winners in several categories, as well as grant presentations to several area libraries and literacy programs.
Tickets are $30 and are available via the event website or email ntbf10@verizon.net.
TIL names 2015 awards finalists in several categories
The Texas Institute of Letters has named finalists for its annual awards, which honor the state's best writing published during the previous year. Winners will be named April 11 in Houston at the annual meeting of the TIL, which is marking its 79th year.
Finalists for the Jesse H. Jones Award for Best Work of Fiction ($6,000) are Elizabeth Crook, for Monday, Monday (Farrar, Straus and Giroux Sarah Crichton Books); Manuel Luis Martinez, for Los Duros (CreateSpace); and Smith Henderson, for Fourth of July Creek (Ecco).
Finalists for the Carr P. Collins Award for Best Book of Non-fiction ($5,000) are Michael Morton, for Getting Life: An Innocent Man's 25-Year Journey from Prison to Peace (Simon & Schuster); Ezra Greenspan, for William Wells Brown: An African American Life (Norton); and Cristin O'Keefe Aptowicz, for Dr. Mütter's Marvels: A True Tale of Intrigue and Innovation at the Dawn of Modern Medicine (Gotham).
For best debut fiction, finalists for the Steven Turner Award for Best Work of First Fiction ($1,000) are Merritt Tierce, for Love Me Back (Doubleday); Joe Holley, for The Purse Bearer (WingsPress); and Ralph Compton, for Comanche Trail (Signet).
Other nominees and prizes:
Ramirez Award for Most Significant Scholarly Book ($2,500)
Lawrence T. Jones, III, Lens on the Texas Frontier (Texas A&M University Press); Houston Faust Mount II, Oil Field Revolutionary (Texas A&M University Press); Alicia M. Dewey, Pesos and Dollars (Texas A&M University Press).
Helen C. Smith Memorial Award for Best Book of Poetry ($1,200): Katherine Hoerth, Goddess Wears Cowboy Boots (Lamar University Press); Jan Seale, The Parkinson Poems (Lamar University Press); Carmen Tafolla, This River Here: Poems of San Antonio (WingsPress).
Bob Bush Memorial Award For First Book Of Poetry ($1,000): Chloe Honum, The Tulip-Flame: New Poetry (Cleveland State University Poetry Center); Ben Olguin, Red Leather Gloves (Hansen Publishing); Gayle Lauradunn, Reaching for Air (Mercury HeartLink).
Edwin "Bud" Shrake Award for Short Nonfiction ($1,000): Pamela Colloff, "The Witness" in Texas Monthly (Sept. 2014); Alan Peppard, "Islands of the Oil Kings" in the Dallas Morning News (Dec 7, 14, and 21); Michael Hall, "The Murders at the Lake" in Texas Monthly (April 2014).
Kay Cattarulla Award for Best Short Story ($1,000): Brian Van Reet, "Eat the Spoil," in the Missouri Review (April 2014); Paul Christensen, "The Man Next Door," in the Antioch Review (summer 2014); Andrew Geyer, "Fingers," in Texas 5x5 (Stephen F. Austin University Press).
Denton Record-Chronicle Best Children's Picture Book ($500): Pat Mora, I Pledge Allegiance (Knopf); Arun Ghandi and Bethany Hegedus, Grandfather Ghandi (Atheneum); J. L. Powers, Colors of the Wind (Purple House Press).
H-E-B/Jean Flynn Best Children's Book ($500): Nikki Loftin, Nightingale's Nest (Razorbill); Naomi Shihab Nye, Turtle of Oman (Greenwillow Books); Greg Leitich Smith, Little Green Men at the Mercury Inn (Roaring Brook Press).
H-E-B Best Young Adults Book ($500): Claudia Guadalupe Martinez, Pig Park (Cinco Puntos Press); Katherine Howe, Conversion (G.P. Putnam's Sons).
Fred Whitehead Award for Best Design of a Trade Book ($750): Bill Wittliff, The Devil's Backbone, illustrated by Jack Unruh (University of Texas Press); Zeque Penya, Gabi, A Girl in Pieces, design by Isabel Quintero (Cinco Puntos Press).
As previously announced by the TIL, the organization will present its prestigious Lon Tinkle Award, "for an outstanding career in letters that has brought honor to the state," to Lawrence Wright.
Texas Mountain Trail Writers 2015 conference canceled
The Spring Writers Retreat, previously scheduled for April 24-25, 2015, has been canceled. If you were registered for this event, or considering signing up, check updates here.
APRIL IS NATIONAL POETRY MONTH

Ambassadors for Poetry:
Interviews with three Texas Poets Laureate
by Marilyn Westfall
IN RECOGNITION OF NATIONAL POETRY MONTH 2015, Lone Star Literary Life contacted three Texas Poets Laureate about their experiences while serving as state poets. Larry D. Thomas was awarded the position in 2008; Dave Parsons in 2011; and Jan Seale in 2012.
The title of Texas Poet Laureate was authorized by the legislature in 1933 in order to recognize a citizen of Texas for outstanding literary accomplishment. Judd Mortimer Lewis of Houston was the first of fifty-one writers named as poet laureate. In ancient tradition, a poet awarded the title of laureate was crowned with a wreath woven from laurel leaves. In the current era, countries, states, and many municipalities confer the title on notable individuals to honor their talent, publications, and devotion to teaching the art form. Charles Wright, for example, winner of both the Pulitzer Prize and National Book Award, serves as the 2014-15 United States Poet Laureate. >> read more
MORE Lone Star Book Reviews
  4.5.2015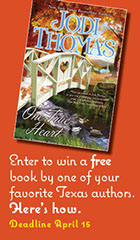 Texas Reads
>> archive
Glenn Dromgoole
Texas book commemorates
1964 Civil Rights Act
The University of Texas Press has published an impressive full-color coffee-table book celebrating the fiftieth anniversary of the 1964 Civil Rights Act. Destiny of Democracy ($39.95 hardcover), grew out of the Civil Rights Summit held last April at the Lyndon B. Johnson Presidential Library at UT. Speakers at the summit included Presidents Carter, Clinton, George W. Bush, and Obama as well as numerous pioneers and leaders of the civil rights movement.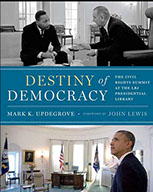 Mark Updegrove, director of the LBJ Presidential Library and host of the summit, wrote and produced Destiny of Democracy, pulling together remarks and excerpts from the many speeches, Q&A conversations, and panel discussions at the summit.
The summit, Updegrove writes, not only looked back on "the most important domestic movement of the twentieth century," but also looked ahead at some of the issues facing the nation today, such as gay marriage, immigration, and education.
Destiny of Democracy also includes photos and text from the 1964 Civil Rights Act, signed by Johnson, and the 1972 Civil Rights Symposium which also was held at the LBJ library.
Texas Friends: Colorado physician-turned-author Stacy Childs, who grew up in Texas, has published his second novel, The Boys of the Dixie Pig (Crossroad Press Publishing, $26.99 hardcover, $15.99 paperback).
The fast-paced mystery revolves around five men who became best friends in junior high in Abilene forty years ago. The guys get together for a reunion in Colorado, where brainy pal Ace has established a lucrative futuristic enterprise freezing bodies so they might be brought back to life someday when cures are found for the diseases that plagued them.
The lives of former football star Willie, arms dealer Mack, and devoted family men Goody and Donnie soon become intertwined with Ace's increasingly bizarre ideas, motives and morals.
Mack is dodging would-be assassins, Willie is dealing with alcoholism, depression and a failing marriage, and Donnie and Goody have more-or-less normal lives in Texas, until they come under Ace's spell.
Meanwhile Ace, who wasn't much of a ladies' man in high school, has a hot new girlfriend who turns out to have an Abilene connection of her own. And Ace has business dealings with a Las Vegas mobster who is determined to kill Mack over a bad debt that has escalated into a full-fledged feud with international ramifications. The Boys of the Dixie Pig will keep you turning the pages as you follow the fates of the five friends.
Glenn Dromgoole is co-author of 101 Essential Texas Books. Contact him at g.dromgoole@suddenlink.net.

Lone Star Book Reviews
>> more
Michelle Newby, NBCC,
Contributing Editor
23rd Austin International Poetry Festival April 9-12, 2015; Poet, Author, and Activist Nikki Giovanni to Headline April 11
Renowned poet, author, and activist Nikki Giovanni will be among scores of poets of all ages taking part in the world's largest non-juried poetry festival, in Austin April 9-12, 2015 at a variety of locations throughout the city. All registered poets attend free.  Tickets are available to the public for $20-60 each.
Former Poet Laureate Hass at Texas Tech April 10

LUBBOCK  – In celebration of National Poetry Month, the Texas Tech Presidential Lecture & Performance series presents Robert Hass, U.S. Poet Laureate (1995-1997), Friday, April 10, 7 p.m. at the Allen Theatre on the Tech campus, for a reading followed by a book signing. Hass's work is rooted in the landscapes of his native Northern California. Widely read and much honored, he has brought the kind of energy in his poetry to his work as an essayist, translator, and activist on behalf of poetry, literacy, and the environment.
Hass was selected for the MacArthur "Genius" Fellowship, twice honored with the National Book Critics' Circle Award, named winner of  2014 Wallace Stevens Award, and in 1973 selected for the Yale Series of Younger Poets in 1973.  He is professor of English at UC Berkeley.
 General admission is $18, Tickets are available from Select-A-Seat at ( 806) 770-2000. Admission for Tech students is free ticket with valid TTU ID.
San Antonio Book Festival, April 11, reflects topics of national trends, including immigration, effects of war, and climate change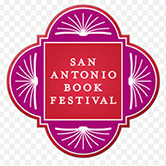 The San Antonio Book Festival will feature more than 75 acclaimed national, regional, and local authors Sat., April 11, 2015. In its third year, SABF is a free, day-long, family-friendly event that draws thousands to the Central Library and the Southwest School of Art for readings, panel discussions, book sales, recipe demonstrations, children's and teen activities, food, and live music. >> read more
TeenBookCon set for April 11 in Houston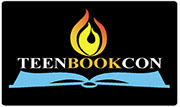 Twenty-eight authors and illustrators will be showcased in Houston Sat.,, April 11, 2015, for TeenBookCon, a free, all-day event at Alief Taylor High School designed to connect Houston teens with national authors and illustrators of young adult fiction and graphic novels. TeenBookCon is a day-long event featuring panel discussions on topics ranging from fantasy to realistic fiction.
Gayle Forman, best known for her If I Stay duo of books (the first is a major motion picture starring Chloë Grace Moretz) will open the event.
David Levithan and Ally Carter will close TeenBookCon. Levithan is the author or co-author of eighteen books for teens and adults, including Two Boys Kissing. Carter is best known for her multi-award winning Gallagher Girls series.
Texas authors slated to appear at TeenBookCon include Houston's Jennifer Mathieu (The Truth About Alice) and Joy Preble (Finding Paris); Austin's Joe Shine (I Become Shadow); and San Antonio's Guadalupe Garcia McCall.
Teens and their parents are encouraged to pre-register. TeenBookCon is organized by a committee of local school, public, and private school librarians with the support of Blue Willow Bookshop.
* * * * *