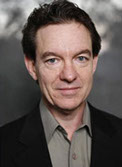 The Texas Institute of Letters will honor acclaimed Austin writer Lawrence Wright as winner of its Lon Tinkle Award for an outstanding career in letters that has brought honor to the state. The award will be presented at TIL's annual spring membership meeting in Houston. Wright was selected for that honor by TIL's council and past presidents at Sept. 13 meeting in Austin.
Lon Tinkle was a longtime book editor at the Dallas Morning News, professor of comparative literature at Southern Methodist University, and prominent member of TIL.
Winning awards is not new for Wright. His book The Looming Tower: Al-Qaeda and the Road to 9/11 (Knopf, 2006), won the Pulitzer Prize for general nonfiction, among other honors. It has been published in some twenty-five languages. Going Clear: Scientology, Hollywood, and the Prison of Belief Knopf, 2013) was nominated for the National Book Award and won the Investigative Reporters and Editors Award. Wright's most recent book, Thirteen Days in September: Carter, Begin, and Sadat at Camp David (Knopf, 2014) has been named one of the ten best nonfiction books of the year by the New York Times and Publishers Weekly, and Kirkus Reviews lists it as one of the best nonfiction works of 2014.
In addition to the Lon Tinkle Award, the TIL will also award other honors with cash prizes: the Jesse H. Jones Award for Fiction ($6,000), the Steven Turner Award for First Fiction ($1,000), the Carr P. Collins Award for Best Non-Fiction ($5,000), the Ramirez Scholarly Book Award ($2,500), the Helen C. Smith Memorial Award for Poetry ($1200), the Bob Bush Memorial Award for First Book of Poetry ($1000) the H-E-B Young Adults Book ($500), the H-E-B/Jean Flynn Children's Book ($500), the Denton Record-Chronicle Best Children's Picture Book ($500); the Fred Whitehead Award for Design of a Trade Book ($750), the Edwin "Bud" Shrake Award for Short Non-Fiction $1,000), and the Kay Cattarulla Award for Short Story ($1,000).
Texas State Historical Society names state history book winners for 2014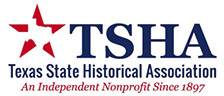 At its 119th annual meeting Mar. 5-7 in Corpus Christi, the Texas State Historical Society recognized worthy books related to Texas history in several categories. The Coral H. Tullis Memorial Prize went to Robert Wuthnow for Rough Country: How Texas Became America's Most Powerful Bible-Belt State (Princeton University Press). Both the Kate Brooks Award for Historical Research and the Ron Tyler Award for the Best Illustrated Book on Texas History and Culture were given to Lens on the Texas Frontier (Texas A&M University Press) by Lawrence T. Jones III. Author Harold Rich received the Al Lowman Memorial Prize for the Best Book on Texas County and Local History  for Fort Worth: Outpost, Cowtown, Boomtown (University of Oklahoma Press).