Former Texas Highways photographer and photo editor J. Griffis Smith shares a fun selfie from the floor of the House of Representatives Tuesday morning, Feb. 24, after being honored for his thirty years of amazing photos in Texas Highways, the official travel magazine of Texas. State Rep. Richard Pena Raymond (right) sponsored House Resolution 532. As "the National Photographer of Texas," Smith has offered "compelling images that introduced readers to every corner of the Lone Star State and inspired many to hit the road themselves," said Raymond. Smith's work is showcased the book On the Road With Texas Highways: A Tribute to True Texas (Texas A&M University Press, 2014) and an accompanying exhibit opened at the Capitol Visitors Center Sat., Feb. 28.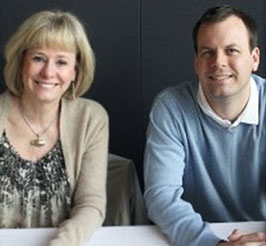 3.1 2015  North Texas Teen Book Festival in Irving Sat., Mar. 7
The North Texas Teen Book Festival, a free, one-day festival highlighting young adult and middle grades literature, will be held Sat., March 7, 9 am to 5 pm at the Irving Convention Center, 500 W. Las Colinas Blvd. Parking is $5 per vehicle.
The idea for the regional teen book festival began due to the efforts of the Irving Public Library, and support for the festival has since grown across the region. The festival is expected to be one of the largest gatherings of YA and MG authors and readers in North Texas. Fans will be able to meet their favorite authors and discover future favorites during panel discussions, book signings, and a "Speed Dating with a Book" activity for teens. Books will be available for purchase onsite through Half Price Books.
Wristbands for the "Speed Dating" event will be distributed on a first-come, first-served basis to teens beginning at 9:15 am the day of the event.
Among the authors attending are Kathy and Brendan Reichs, the mother-and-son duo behind the best-selling young adult series Virals. Kathy Reichs is an adult mystery author best known for the Temperance Brennan series, which inspired the hit television program Bones, staring Emily Deschanel and David Boreanaz.
Other authors include David Levithan (Will Grayson, Will Grayson and Nick & Norah's Infinite Playlist), Patrick Carman (Pulse and The Land of Elyon series), Ally Condie (Atlantia and The Matched Trilogy), Stephanie Perkins (Anna and the French Kiss and Ilsa and the Happily Ever After) and John 'Corey' Whaley (Noggin and Where Things Come Back).
Panelists include popular authors of young-adult romance, sci-fi and thrillers, among others, including Leigh Bardugo (the Grisha trilogy) Karen Harrington (Sure Signs of Crazy), and Jennifer E. Smith (The Geography of You and Me).
The event's opening panel (David Levithan, Lauren Myracle, and Laila Sanguras) and closing panel (Heather Brewer, Gordon Korman, and Diane Ramsay) are sold out, but author signings are scheduled for 3:30 p.m.
For more information and a complete schedule, visit northtexasteenbookfestival.com
The full author lineup, schedule and latest information is available at nttbf.org.