Texas Teen Book Festival announces 2017 lineup
Young Adult book festival will Feature award-winning authors Francisco X. Stork, E. Lockhart, Adam Silvera, and More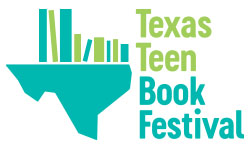 AUSTIN — The Texas Teen Book Festival has announced its 2017 lineup, featuring New York Times bestselling authors E. Lockhart, Francisco X. Stork, Adam Silvera, Stephanie Perkins, Zac Brewer, and more. The 2017 Festival will take place on Saturday, October 7, at St. Edward's University in Austin. TTBF is in its ninth year and remains free and open to the public.
"From high fantasy to high tech to high drama, TTBF's Class of '17 offers a little something for everyone," says Meghan Goel, TTBF Programming Director. "With thirty-eight featured authors, terrific programming partners like We Need Diverse Books, and a brand-new interactive space, this is shaping up to be our best Festival yet."
This year's slate will feature a wide array of notable and award-winning authors. Among others, New York Times bestselling author Adam Silvera will present his book They Both Die at the End, and E. Lockhart will discuss her latest psychological suspense novel, Genuine Fraud, which tells the story of a young woman whose diabolical smarts are her ticket into a charmed life.
Francisco X. Stork, author of Marcelo in the Real Word and winner of the Schneider Family Book Award for Teens, will join the lineup to discuss his new fiction work, Disappeared. TTBF will also showcase international bestselling author Stephanie Perkins and her novel There's Someone Inside Your House, as well as bestselling author of The Slayer Chronicles Zac Brewer and his latest novel, Madness.
YA-genre enthusiasts will be able to enjoy sessions and panels throughout the one-day Festival, including a panel presented by Fierce Reads, the Young Adult initiative launched by Macmillan Children's Publishing Group. The Fierce Reads panel will feature authors Mitali Perkins, Caleb Roehrig, Anna-Marie McLemore, and Jennifer Mathieu.
TTBF authors will join previously announced keynote speakers Mayim Bialik, actress, neuroscientist, and author of Girling Up: How to Be Strong, Smart and Spectacular, and Marie Lu, author of the #1 New York Times bestselling series The Young Elites and the blockbuster bestselling Legend series. At TTBF, Lu will present her latest work, Warcross. Author Jason Reynolds will be the closing keynote speaker. Reynolds will launch his narrative verse novel, Long Way Down, at the 2017 Festival.
The full lineup of authors and their featured books for the 2017 Texas Teen Book Festival is available on the organization's website, www.texasteenbookfestival.org.
A program of the Texas Book Festival, the TTBF is presented in collaboration with BookPeople, a dedicated team of librarians, and venue sponsor St. Edward's University. The program is made possible in part by a grant from Humanities Texas, the state affiliate of the National Endowment for the Humanities. The 2016 TTBF boasted more than 4,000 attendees and an all-star lineup representing the best in literature for teens with more than 25 celebrated authors including New York Times bestselling authors Sabaa Tahir, A.J. Hartley, Ally Carter, Leigh Bardugo, and celebrity author, actress, and comedian Mindy Kaling.
The one-day TTBF will take place on October 7 from 8:30 a.m. to 6:30 p.m. at St. Edward's University, 3001 South Congress Avenue. TTBF remains free and open to the public thanks to generous donors, sponsors, and dozens of committed volunteers. For more information, please visit www.texasteenbookfestival.org and keep up with announcements at Facebook.com/TexasTeenBookFestival, and on  Twitter and Instagram @TXTeenBookFest.
About the Texas Teen Book Festival
The Texas Teen Book Festival is a one-day event that celebrates the teen reading experience by inviting fans to visit with some of the most popular and critically acclaimed young adult authors in the country. The Texas Teen Book Festival was born as the Austin Teen Book Festival in 2009, when librarian Heather Schubert partnered with BookPeople to organize a gathering at Westlake High School. Five hundred guests and sixteen authors attended the first year and the event grew every year thereafter. From 2011 to 2013, the Festival was sponsored by the Austin Public Library Friends Foundation, and in 2014, the Festival became a program of Texas Book Festival and was renamed the Texas Teen Book Festival. One of the largest gatherings of its kind anywhere, the annual TTBF takes place in the fall on the campus of St. Edward's University.
(Information from organization's press release)

Texas Book Festival and BookPeople announce new partnership
AUSTIN — Texas Book Festival staff have announced that BookPeople, Texas's leading independent bookstore, will serve as the official and main bookseller for the Texas Book Festival. BookPeople will partner with TBF year-round as the bookseller for literary events, including the 2017 Festival Weekend, the Texas Book Festival Gala, and any TBF events in Austin at which book sales will occur.
"We are very excited to work with BookPeople, not only for the annual Festival Weekend, but throughout the year," says TBF executive director Lois Kim. "We've been so impressed by the work BookPeople has done in the community to champion books and support literacy, and we can't wait to join forces to reach even more readers in Austin and beyond."
We're also excited to announce that, for the first time ever, people who cannot attend the Festival will be able to pre-order signed copies of select Festival authors' books and pick them up at BookPeople after the Festival Weekend, or have them shipped anywhere in the world. A percentage of book sales from the Festival Weekend will go back to TBF to support its mission and programs.
The 22nd annual Texas Book Festival will take place November 4-5 in and around the State Capitol grounds in downtown Austin, Texas.
(Information from organization's press release)

Mayborn Literary Nonfiction Conference awards $18,000 in cash prizes in writing competitions
DENTON — Kim Horner of Richardson, communications manager at the University of Texas at Dallas, received the top prize of $3,000 and a provisional book contract with the University of North Texas Press in the Book Manuscript competition sponsored by the 2017 Mayborn Literary Nonfiction Conference.
In her manuscript, "Probably someday cancer," Horner wrote about her decision to undergo a double mastectomy and reconstructive surgery after discovering that she has a gene mutation that significantly increases odds of developing breast cancer. She was tested years ago when she was a reporter at the Dallas Morning News, and she later wrote about breast cancer and genetic testing in an article that was printed during Breast Cancer Awareness Month in October 2010.
The Mayborn Literary Nonfiction Conference is hosted each July by the Frank W. Mayborn Graduate Institute of Journalism in UNT's Frank W. and Sue Mayborn School of Journalism. The conference, held July 21–23 this year, brings together more than 400 participants who are interested in writing narrative nonfiction to learn from renowned journalists and storytellers in different genres.
From its first years, the conference has held its Personal Essay, Book Manuscript and Reported Narrative contests to recognize extraordinary literary journalism and creative nonfiction from writers of unpublished works. This year's conference awarded $3,000 each to the first-place winners of the Personal Essay and Reported Narrative, as well as in the Book Manuscript competition. The second-place winners in all three categories each received $2,000, while the third-place winners in all three categories each received $1,000. The winners were announced July 22 at the conference's Literary Lights Dinner, which featured Sebastian Junger, author of "The Perfect Storm: A True Story of Men Against the Sea," as speaker.
The first-place Book Manuscript prize was sponsored by Voice Media Group. The second- and third-place winners of the Book Manuscript competition, sponsored by Joe Dealey Jr. of Dallas, are:
          • Second place — Seema Yasmin, Dallas Morning News medical reporter and contributor to CNN. In "The Professor and the Virus," Yasmin tells the story of Joep Lange, a Dutch physician and trailblazer in research on HIV/AIDS. Lange fought for access to life-saving medicines before being killed by pro-Russian rebels in 2014. Yasmin previously won the second-place Book Manuscript prize in 2015, and the third place Personal Essay prize in 2016.
          • Third place — Ione Hunt von Herbing, UNT associate professor of biological sciences and director of UNT's Marine Conservation and Aquatic Physiology Laboratory. In "Saving Neptune's Children," Hunt von Herbing tells of her life's work as a female marine biologist, her struggle to rise to the top in the patriarchal academic world, and how she found success through learning compassion for herself and others.
All six winning Personal Essay and Reported Narrative entries and four runners-up selected from these two categories will be published in Ten Spurs, a literary nonfiction journal published by the Mayborn Graduate Institute of Journalism. The edition featuring this year's contest winners will be published just before the 2018 Mayborn Literary Nonfiction Conference. The winners are:
Reported Narrative
          • First place, sponsored by the Dallas Morning News — Adam Rhew of Charlotte, North Carolina, the associate editor for Charlotte magazine. In "Ms. Judy the Comforter," Rhew relates how Judy Williams started Mothers of Murdered Offspring, a Charlotte organization, to help a friend whose daughter was murdered by a serial killer nearly 25 years ago. "Ms. Judy" has since mourned with the families of hundreds of murder victims.
          • Second place, sponsored by Anna and Nick Ricco & Ricco Family Partners — Meagan Flynn of Houston, a staff writer for the Houston Press, for "Life After Deportation."
          • Third place, sponsored by Joe Dealey Jr. — Richard Rejino of Carrollton, account manager for Madeleine Crouch & Company, for "The Reluctant Soldier."
Personal Essay
          • First place, sponsored by the Dallas Morning News — Debbie Williams of Abilene for "Duet." Williams, a professor of language and literature at Abilene Christian University, describes her experiences as a caregiver for her parents and other family members while also attaining her educational goals, getting married and raising three children, including an adopted child.
          • Second place, sponsored by Anna and Nick Ricco & Ricco Family Partners and Dorothy Bland, dean of the Mayborn School of Journalism — Brent Jones of Flower Mound for "Pictures Worth a Thousand Silences."
          • Third place, sponsored by Joe Dealey Jr. — Christina Hughes Babb of Dallas, publisher and editor of the Lakewood/East Dallas Advocate, for "Karma Police." Hughes Babb previously won first place in the Personal Essay category in 2011.
The four runner-up entries that will be published in Ten Spurs are:
• "Lidice, Remembered" by Elizabeth Clark of San Marcos
• "Brony Up" by Jamie Friedlander of Dallas
• "150 Banana Slugs" by Rick Jurgens of White River Junction, Vermont
• "Untethered" by Jen Tota McGivney of Charlotte, North Carolina
(Information from organization's press release)
* * * * *
First Texas Independent Bookstore Day slated for Sat., Aug. 5
Managers at several bookstores across the state are preparing to launch Texas Independent Bookstore Day.
"Participating stores come from all over the state—not only from Austin and Houston, but also from Dallas, San Antonio, Fort Worth, New Braunfels, Alpine, Weslaco, Brenham, South Padre Island, and more," said Benjamin Rybeck, manager of Brazos Bookstore, quoted in Publishers Weekly this week.
"To say thank you for supporting your local, independent bookstore all year 'round, we're teaming up with Indies around the state like Brazos Bookstore and Interabang Books to have one day where we celebrate all things literary in Texas!," reads the website of BookPeople in Austin, where "the party starts at 11:30am with a special storytime and continues throughout the day with giveaways, a scavenger hunt, cake, and more."
Blue Willow Books in Houston has also posted a Facebook event for the day, and Texas author Melissa Lenhardt reports that she will be signing books at Dallas's new Interabang Books.
Rybeck adds, on the Brazos Bookstore website, "The goal is to turn this into an annual statewide event that takes place on the first Saturday of August."
Texas is increasingly becoming more relevant to the national bookselling scene, reports Publishers Weekly.
(Compiled from media reports)

ArmadilloCon39 scheduled for Aug. 4-6 in Austin
The 39th annual ArmadilloCon is set for August 4–6, 2017, in Austin. All sessions will be held at the Omni Southpark Hotel at 4140 Governors Row.
Admission can be purchased at the door for day and weekend rates and will be
$60 for all three days
$50 for 2-day pass
$40 for Saturday
$25 for Friday or Sunday
The literature of the science fiction and fantasy genres is a major focus of the convention and will offer a wide-ranging program of panels and presentations with a range of other topics, including:
Classic themes and current trends in SF & fantasy
The craft, art, and business of writing
Editing and publishing
Latest news and upcoming missions in space exploration, and other science topics of interest to genre fans
The work of our featured Artist Guest, the impact of cover art and illustrations, and other art topics
Recent and forthcoming books, movies, and TV
A tentative list of programming participants includes:
David Afsharirad
Sanford Allen
Lou Antonelli
T. Eric Bakutis
Paul Benjamin
Mathew Bey
Jayme Blaschke
Scott Bobo
Michael Bracken
Christopher Brown
Matt Cardin
C. Robert Cargill
Katherine Catmull
D. Chang
Dantzel Cherry
Carrie Clevenger
Jack Conner
Bill Crider
Scott A. Cupp
Aaron de Orive
L. Timmel Duchamp
Nicole Duson
Rhonda Eudaly
Sara Felix
Mark Finn
Mickey Finn
Brad W. Foster
Joseph Anthony Fotinos
Bill Frank
Urania Fung
John Gibbons
David Hardy
Kenneth Mark Hoover
P. J. Hoover
Gabino Iglesias
Al Jackson
John Hornor Jacobs
Derek Johnson
Rick Klaw
Claude Lalumière
Joe Lansdale
Alexis Glynn Latner
Stina Leicht
David Liss
Bob Mahoney
Mari Mancusi
Marshall Ryan Maresca
Louise Marley
Ari Marmell
John Moore
Jaime Lee Moyer
Michelle Muenzler
Rachel Neumeier
Jess Nevins
Gloria Oliver
Cary Osborne
Juan Perez
Lawrence Person
Alan J. Porter
Trakena Prevost
Jessica Reisman
James Reasoner
Rob Rogers
Rie Sheridan Rose
Josh Rountree
Brian Salisbury
Patrice Sarath
Shawn Scarber
Rebecca Schwartz
Adrian Simmons
Willie Siros
Nate Southard
Patrick Sullivan
Simon Trevino
Cynthia Ward
Jaye Wells
Martha Wells
Troyce Wilson
Women in Caskets (Jen Brown & Dawn)
D.L. Young
Howard Waldrop
Barbara Wright
Scott Zrubek
(Information compiled from organization's website)

Four Texas authors win RITAs at Romance Writers of America convention
Austin author Cheryl Etchison won the 2017 Romance Writers of America RITA award for Best First Book for Once and For All: An American Valor Novel. The RWA announced the winners of the 2017 RITA® Award, which recognizes excellence in published romance novels and novellas, at its annual convention on July 27 in Orlando, Florida.
Three other Texas authors — Weina Dai Randel, Tammy L. Gray, and Roni Loren — won national recognition for their books in what's been called the Academy Awards of romance writing.
Best First Book
Once and For All: An American Valor Novel by Cheryl Etchison
Avon, Impulse
Priyanka Krishnan and Rebecca Lucash, editors
Cheryl Etchison graduated from the University of Oklahoma's School of Journalism and began her career as an oil and gas reporter. From there she moved on to public relations and now fiction. She lives in Austin.
Erotic Romance
Off the Clock by Roni Loren
Penguin Random House, Berkley
Kate Seaver, editor
Roni Loren earned a master's degree in social work from LSU, and has worked in mental health careers, counseling and recruitment. She lives in Dallas.
Mainstream Fiction with a Central Romance
The Moon in the Palace by Weina Dai Randel
Sourcebooks, Landmark
Shana Drehs and Anna Michels, editors
Weina Dai Randel was born in China and grew up there. She came to the U.S. when she was 24 and has lived here more than 15 years.  She received an M.A. in English from Texas Woman's University in Denton. She lives in Flower Mound.
Romance with Religious or Spiritual Elements
My Hope Next Door by Tammy L. Gray
Amazon, Waterfall Press
Amy Hosford, editor
Tammy L. Gray self-published her best-selling Christian romance and young adult titles, starting in 2012, before being signed by Amazon's Christian Imprint, Waterfall Press in 2014. She was one of Waterfall's first fiction authors. She lives in Dallas.
(Information from RWA press release)

Frisco library's 2nd annual Grow-a-Reader Workshop slated for August 12
Free day of training for parents and teachers of young children
FRISCO—The Frisco Public Library's second annual Grow-a-Reader Day will help participants learn how to plant the seeds of successful early literacy education. The event, on Sat., Aug. 12 from 9 am–5 pm offers participants the chance to earn up to six hours of Continuing Professional Education Credit (CPE) at no charge.
A panel of experts will lead seminars on important subjects that today's parents and educators deal with daily:
Methods to prepare kids for kindergarten
Tools to help children who have sensory issues
Resources and connections for young children who have special needs
Ways to promote conscious discipline in schools
Approaches to link literacy to science
Parents, caregivers, and early learning professionals will gain tools and techniques to help their children and students sprout into kids who are ready to thrive and succeed.
"It's an honor to, once again, provide this resource to our community's teachers, parents, and caregivers of young children," said Bonnie Barber, early literacy librarian. "This year's speakers have a wealth of expertise to share with those who are shaping young minds during a crucial stage of their development."
The Frisco Library is committed to early learning and is proud to provide free resources like this for the community.  With this in mind, the event coordinator has assembled a team of presenters who will share techniques and resources designed to help the smallest learners blossom and achieve their biggest dreams.
Attendees are welcome to attend some or all of the seminars. The event is free and registration is not required.  Find more information about presenters and topics covered at friscolibrary.com/earlyliteracyday.
(From organization's press release)
* * * * *