Texas poets laureate share favorite recipes, plus Gary Cartwright's new memoir
Good reading and good eating!
Texas Review Press, based at Sam Houston State University, has produced a delightful book with plenty of nourishment for the soul and the stomach. Cooking with the Texas Poets Laureate ($22.95, spiral bound) features poems, essays and favorite recipes (with color photos) by eleven of the state's top poets, all of whom have been designated Texas Poet Laureate sometime in the last fifteen years.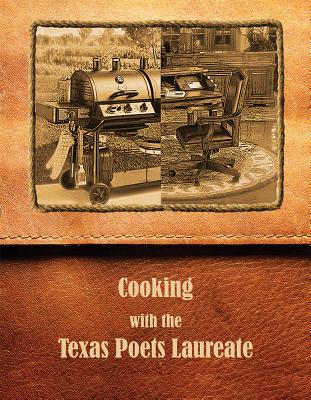 The contributors read like a who's who in contemporary Texas poetry: James Hoggard, Wichita Falls; Walt McDonald, Lubbock; Cleatus Rattan, Cisco; Alan Birkelbach, Plano; Red Steagall, Fort Worth; the late Stephen Fromholz, Eldorado; Larry Thomas, Alpine; Paul Ruffin, Willis; Karla K. Morton, Denton; David Parsons, Conroe; and Jan Seale, McAllen. The book was produced by Ruffin's graduate editing/publishing class, with Elizabeth Ethredge serving as editor-in-chief of the project. Her team included Joanna Barnes, Matthew Bennett, Reina Shay Broussard, Gary Horton, and Julian Kindred.
A few of the dishes the poets serve up include Mexican breakfast omelette casserole (Hoggard), sugarless banana nut cake (McDonald), bacon-wrapped beef tenderloins (Rattan), baby back ribs (Birkelbach), chuck wagon sourdough cornbread (Steagall), Chimayo cocktail (Fromholz), Mama Charlotte's black-eyed peas (Morton), grits and ham (Parsons), and frijoles borrachos or "drunk beans" (Seale). Larry Thomas paired a poem on dewberries with a recipe for dewberry muffins and a poem on fried pies with a recipe for apricot fried pies.
Good reading and good eating!
* * * * *
Writer's memoirs: Gary Cartwright has been writing newspaper and magazine articles and books about Texas for nearly six decades, making a name for himself not only for his writing but for his colorful escapades as one of the "Mad Dogs" among Texas writers. Now eighty, Cartwright has penned his memoirs in The Best I Recall (University of Texas Press, $27.95 hardcover). With all of his "rebelling against sobriety," as he puts it, Cartwright's autobiography comes across as amazing in at least two ways: First, that he lived to see eighty; and second, that he remembers much about it.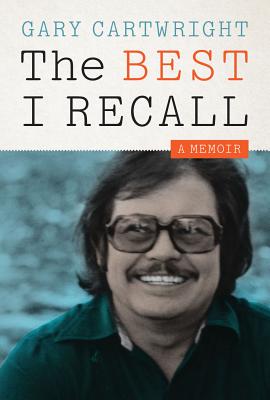 Cartwright began his writing career as a police reporter in Fort Worth, then teamed up with legendary sportswriters Dan Jenkins and Bud Shrake in Fort Worth and Dallas. Jenkins and Shrake went on to Sports Illustrated and wrote novels, while Cartwright would become a senior editor at Texas Monthly for a quarter of a century and produced several books, including Blood Will Tell and Galveston: A History of the Island. Along the way, he encountered and wrote about such notables as Jack Ruby, Don Meredith, Willie Nelson, Candy Barr, Ann Richards, and many more. He helped save the life of an innocent man, and he covered millionaire murderers and serial killers.
Cartwright was one of six writers included in Stephen L. Davis's Texas Literary Outlaws (TCU Press, 2004), which Carlton Stowers and I included in our list of 101 Essential Texas Books last year. The other "literary outlaws" were Jenkins, Shrake, Larry L. King (The Best Little Whorehouse in Texas), Billy Lee Brammer (The Gay Place), and Pete Gent (North Dallas Forty).